In the summer of 2009 I began my first short biking adventure right here on these roads and trails at Lewis and Clark Recreation Area in South Dakota. It's where I rediscovered the love of biking from my youth. Some 8400 miles later, I'm back again for a family vacation. Much faster and much healthier, I look forward to passing the 10,000 mile mark this year. I encourage everyone to try biking and if you are brave enough, try multi-day bike touring.  It's unbelievable how much beauty is out there in our country if you just slow down enough to take it all in.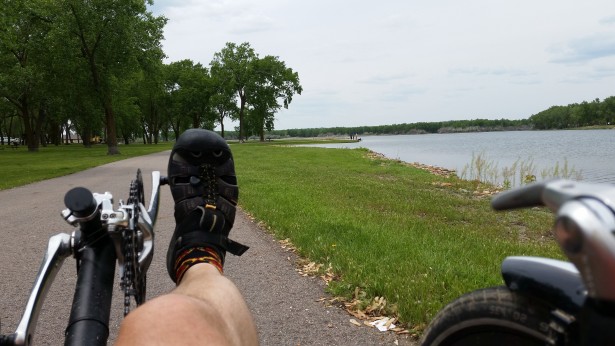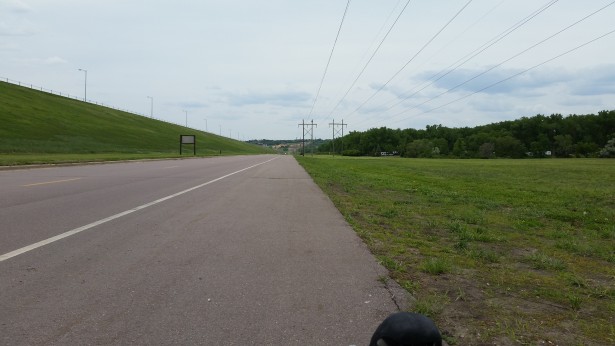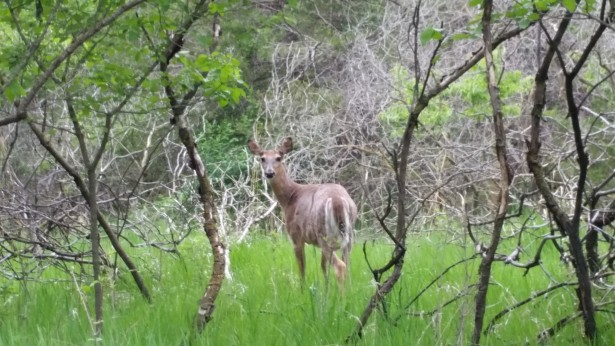 June 7-13, BRAN (Bike ride Across Nebraska) 410 miles, www.bran-inc.org
June 27-July 1, NUMB Ride 245 miles, www.numbride.org
July 19-25, RAGBRAI (bike ride across Iowa) 462  miles,  www.ragbrai.com
August 7-9, 7 Cities Century, 100 miles, Madison County, NE
August 22 , Onabike, Onawa Iowa (may ride out and back with local club)
August 30, Heatstroke 100, starting at SAC Museum
September 5-6, Wabash Wine Weekend
2017 (Total so far 926 miles this year, 10,994 since starting in 2009)
September – 197
July – 321
June – 171 miles (15 miles not on Garmin)
May – 57 miles
April – 36 miles
March – 26 miles
February – 18 miles
2016 (Total so far 1625 miles this year, 10,166 since starting in 2009)
November – 18 miles
September – 68 miles
August – 14 miles
July – 422 miles (Passed the 10,000 mile mark this month!!!)
June – 434 miles (new chain & cassette on TerraTrike)
May – 263 miles
April – 189 miles
March – 193 miles (Passed the 9000 mile mark this month)
February – 25 miles (rare 73 degree day)
2015 (Total of 1185 miles this year, 8542 since starting in 2009)
October – 9 miles
September – 13 miles
August – 5 miles
July – 216 miles
June – 338 miles
May – 302 miles
April – 135 miles
March – 141 miles (Passed the 8000 mile mark this month)
January – 26 miles
2014 (Total of 1868 miles this year, 7357 since starting in 2009)
November – 35 miles
October – 101 miles
September – 26 miles
August – 126 miles
July – 605 miles (Passed the 7000 mile mark on July 25th while on RAGBRAI)
June – 473 miles (Passed the 6000 mile mark on June 5th, did Tour de Nebraska and NUMB Ride)
May – 296 miles
April -181 miles (training has officially begun)
March – 15 miles
January – 10 miles (rare 60 degree day on Jan. 19 – had to try out the new trike)
2013 (Total of 1156 miles this year, 5489 since 2009)
September – 50 Miles
August – 87 Miles
July – 452 Miles  – Passed the 5000 mile mark this month
June -232 Miles  (6/7 was 53 miles with 1176 feet of climb that day) (first ride of trike on 6/29, 22 miles)
May – 271 Miles
April – 76 Miles
March – 11 Miles
2012 (Total of 402 Miles This Year, 4310 Since 2009)
September – 33 Miles
May – 105 Miles
April – 75 Miles
March – 189 Miles (passed the 4,000 mile mark since starting riding)
2011 (Total of 1147 Miles This Year, 3908 Since 2009)
Sept – 26 Miles
Aug – 23 Miles
July – 77 Miles
June – 550 Miles
May – 412 Miles (passed the 3,000 mile mark since starting riding)
April – 59 Miles
2010 (Total of 2329 Miles This Year, 2871 Since 2009)
October – 42 Miles
September – 91 Miles
August – 163 Miles
July – 774 Miles (passed the 2,000 mile mark since starting riding)
June – 551 Miles
May – 417 Miles (passed the 1,000 mile mark since starting riding)
April – 206 Miles
March – 85 Miles
2009 (Total of 432 Miles)
November – 80 Miles
October – 37 Miles
September – 248 Miles
August – 67 Miles
(These are actual road or trail miles, not on the bike trainer)
RAGBRAI 2014 was a fun experience with my son Aric, who was age 20 at the time of the ride.  Our days were so full I did not have time to post daily reports, so will post just the one here with several pictures from the week long ride.  Suffice it to say we experience all kinds of weather (short of snow), saw some fantastic scenery, ate a lot of wonderful food and managed to ride most of the 400+ miles of the seven day ride.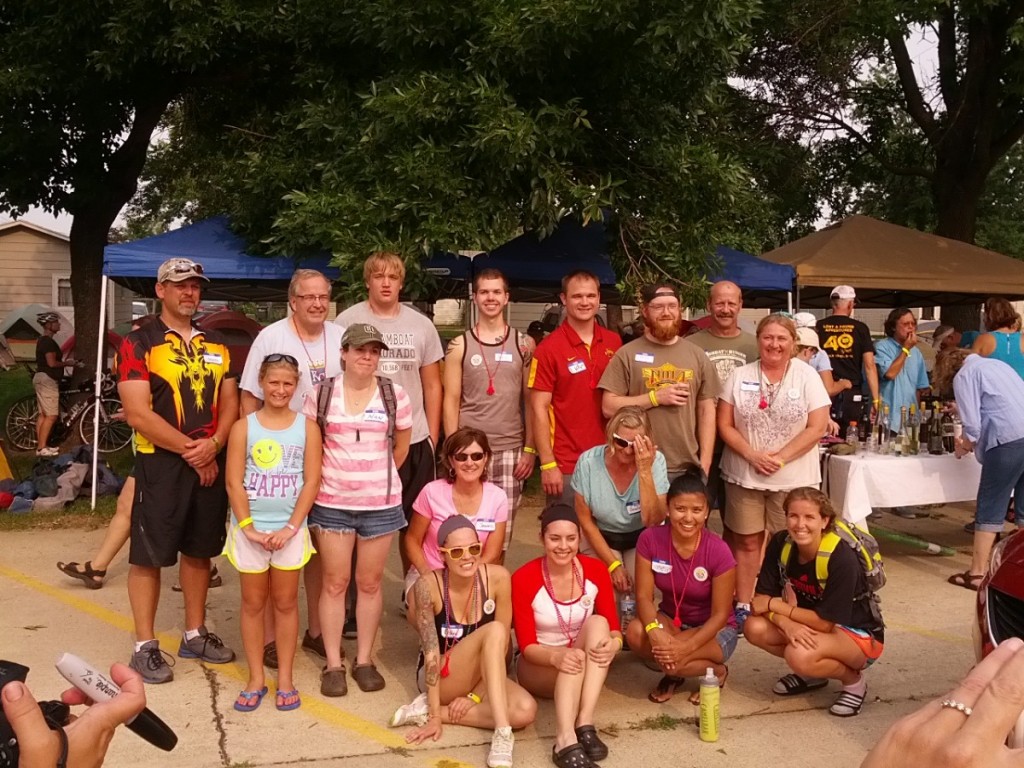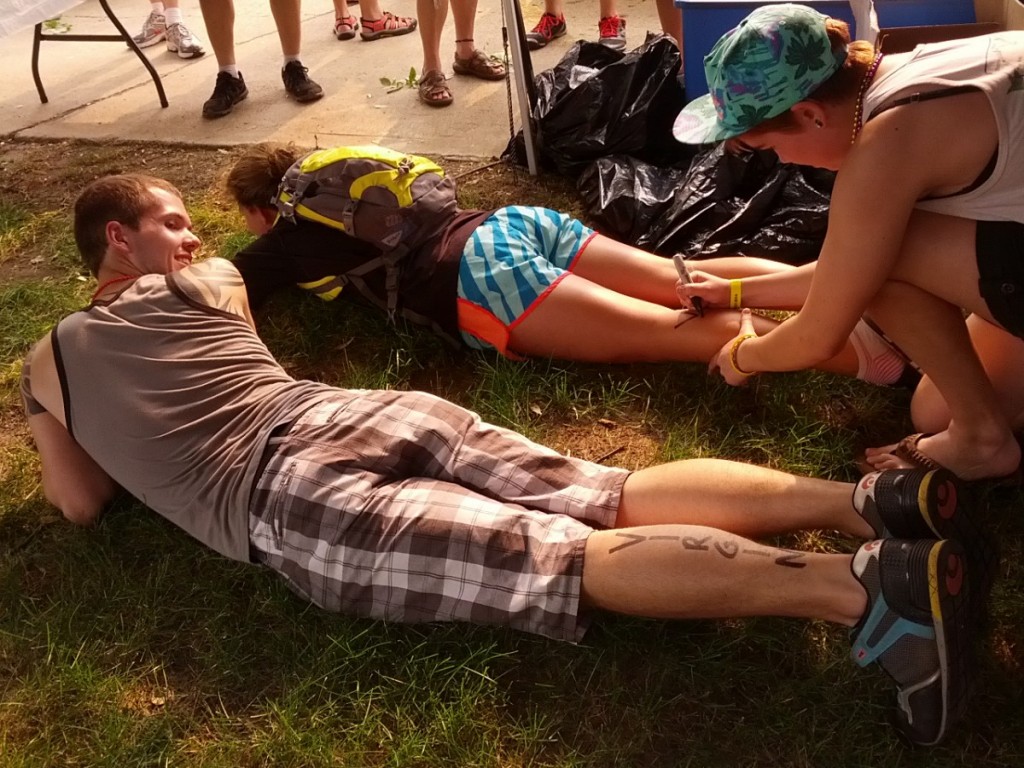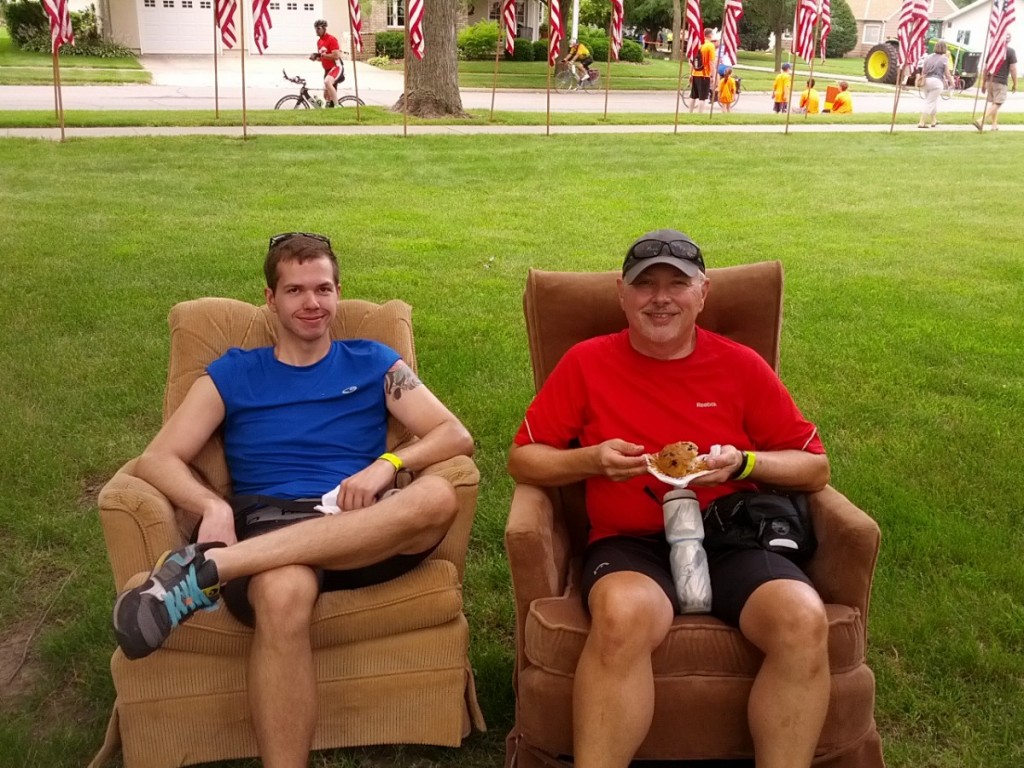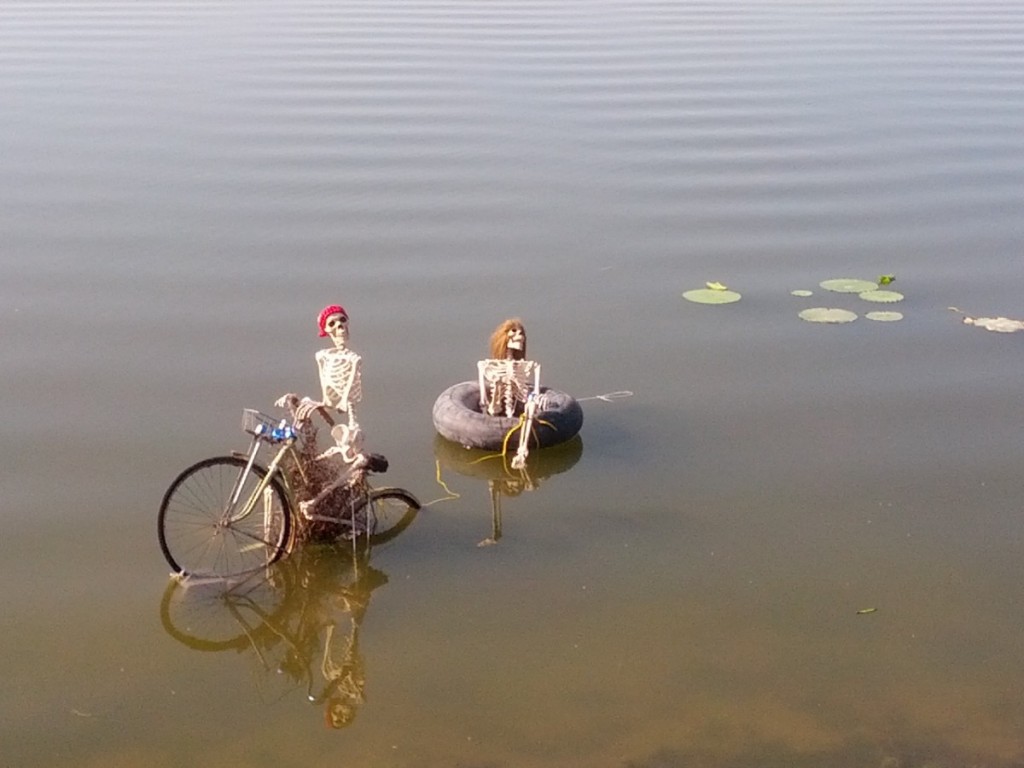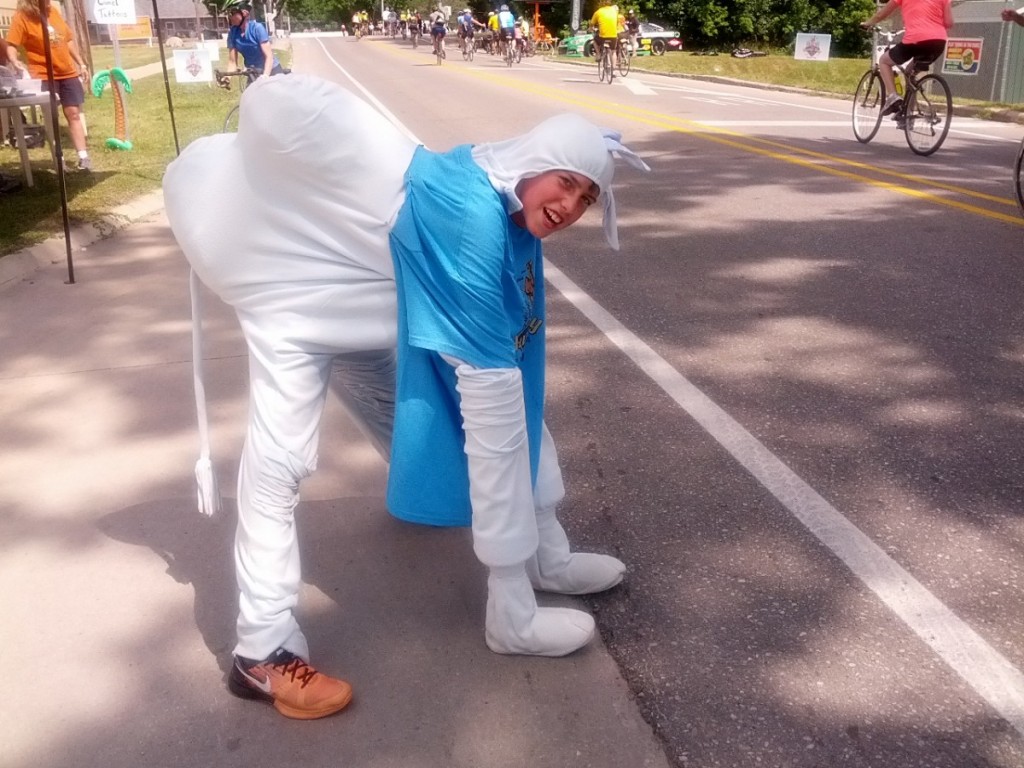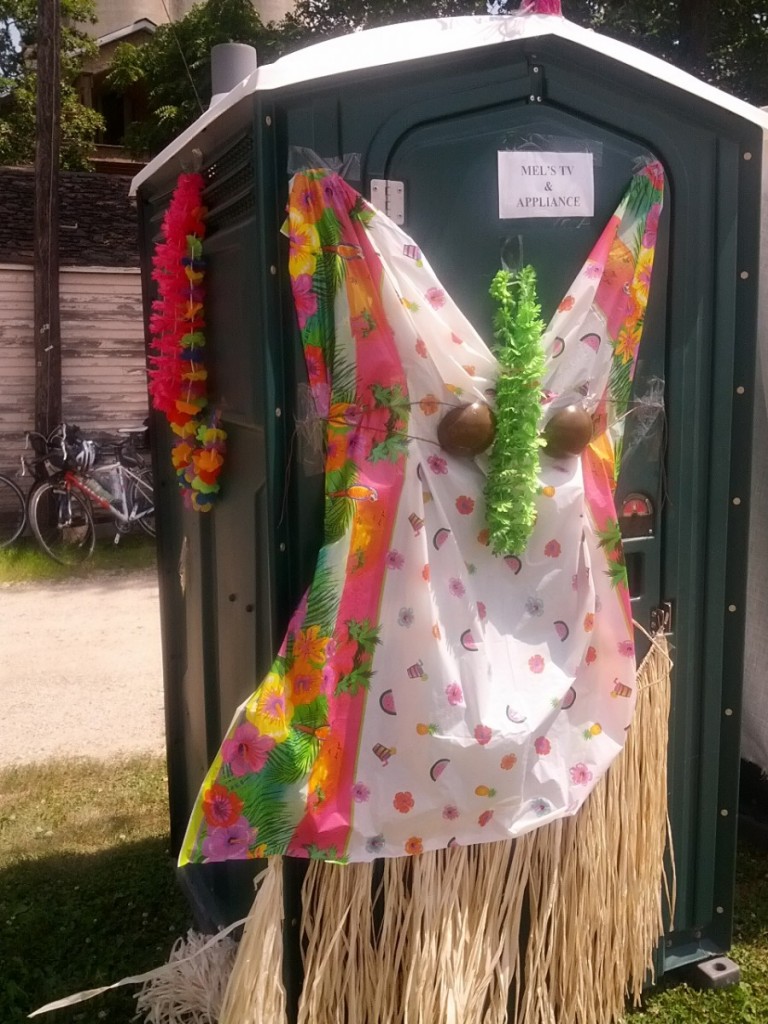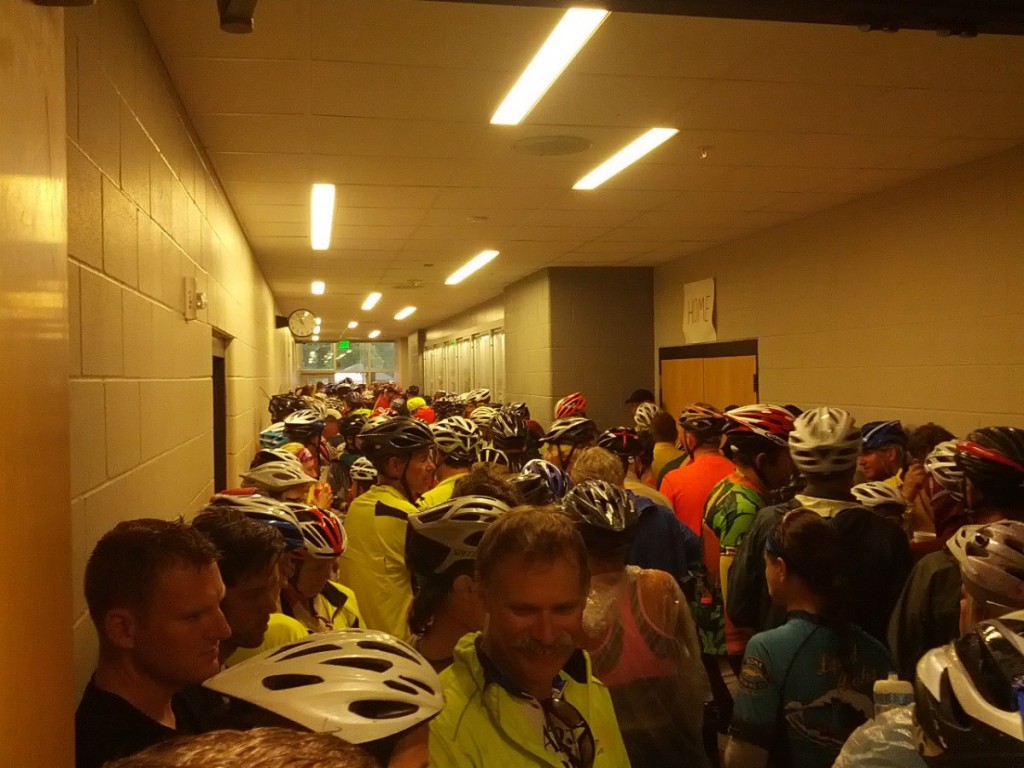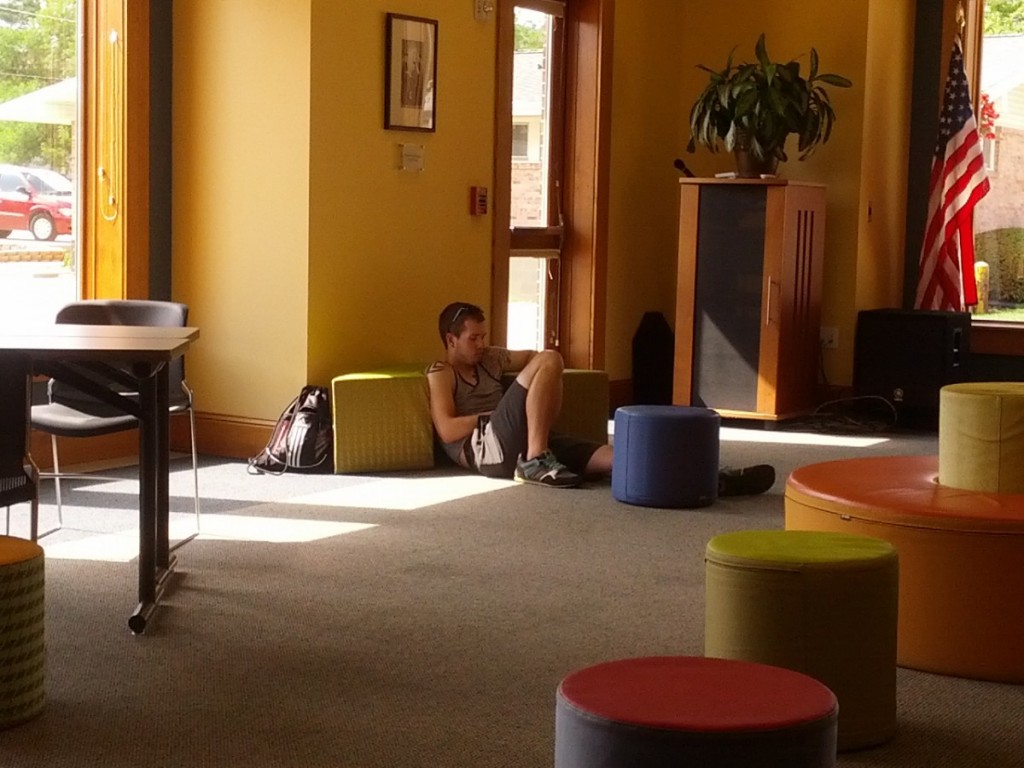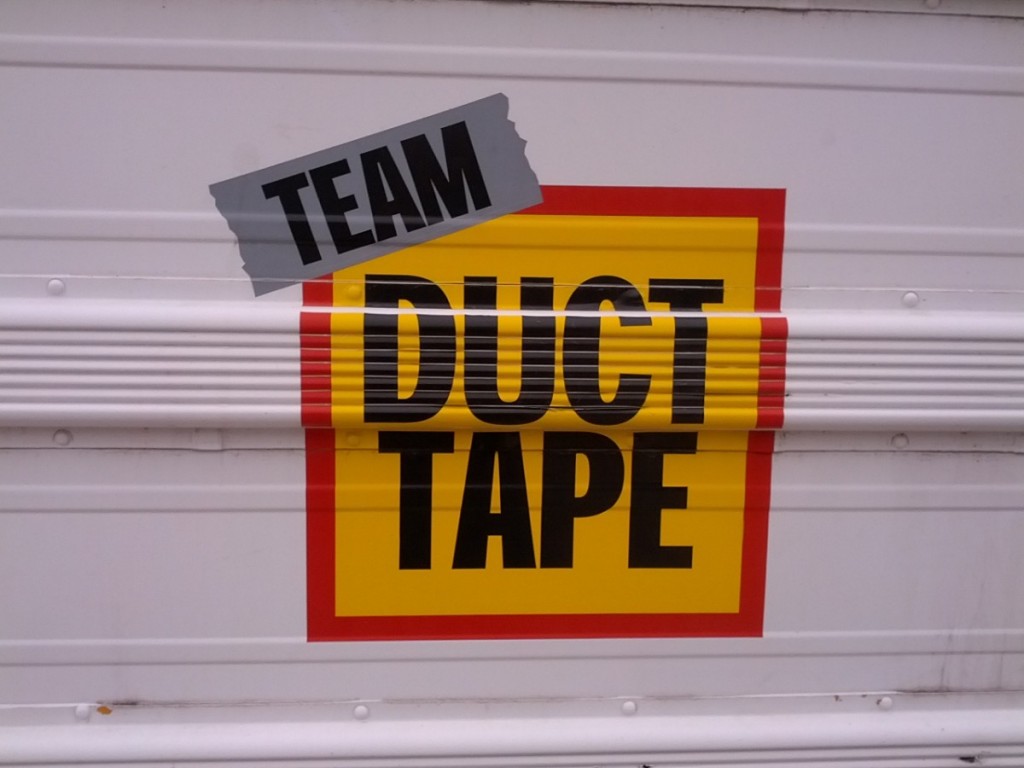 Our 4th and final day of riding, 47 miles from Gibbon back to Holdrege and I did not finish.  It was cold during the night, down to 42 degrees, I was chilled and I just had no muscles.  I made the mistake of skipping breakfast (did not want to ride back into town) and my snack bars just did not do it for me.  But for the little ways I went, about seven miles, I did get some interesting pictures.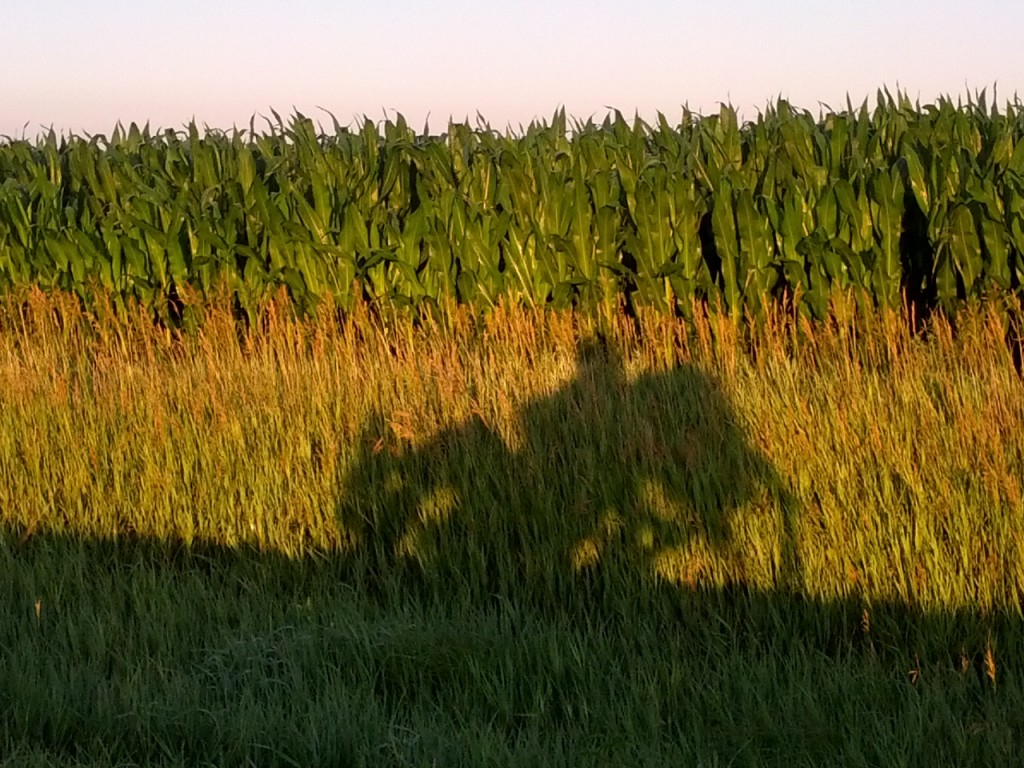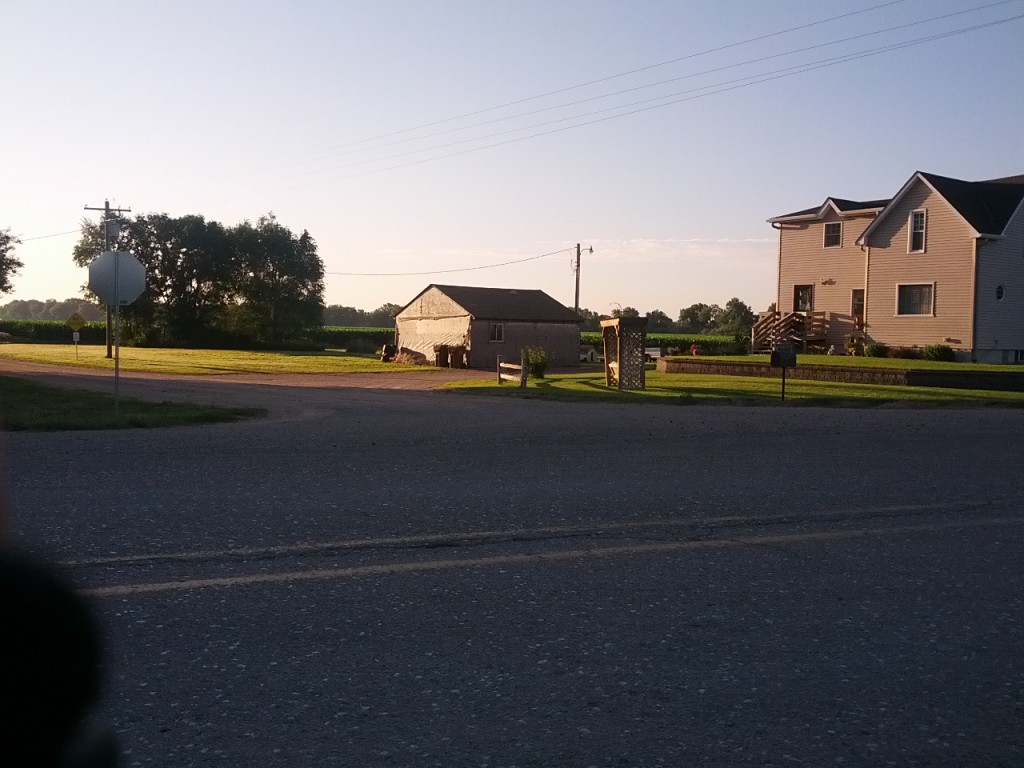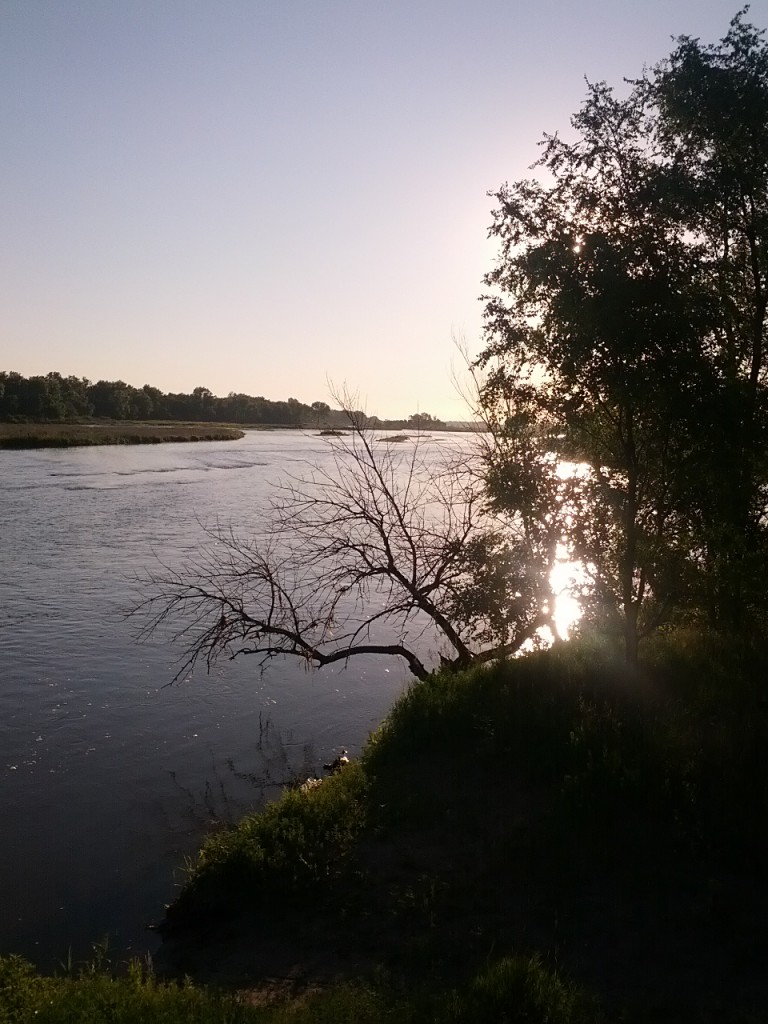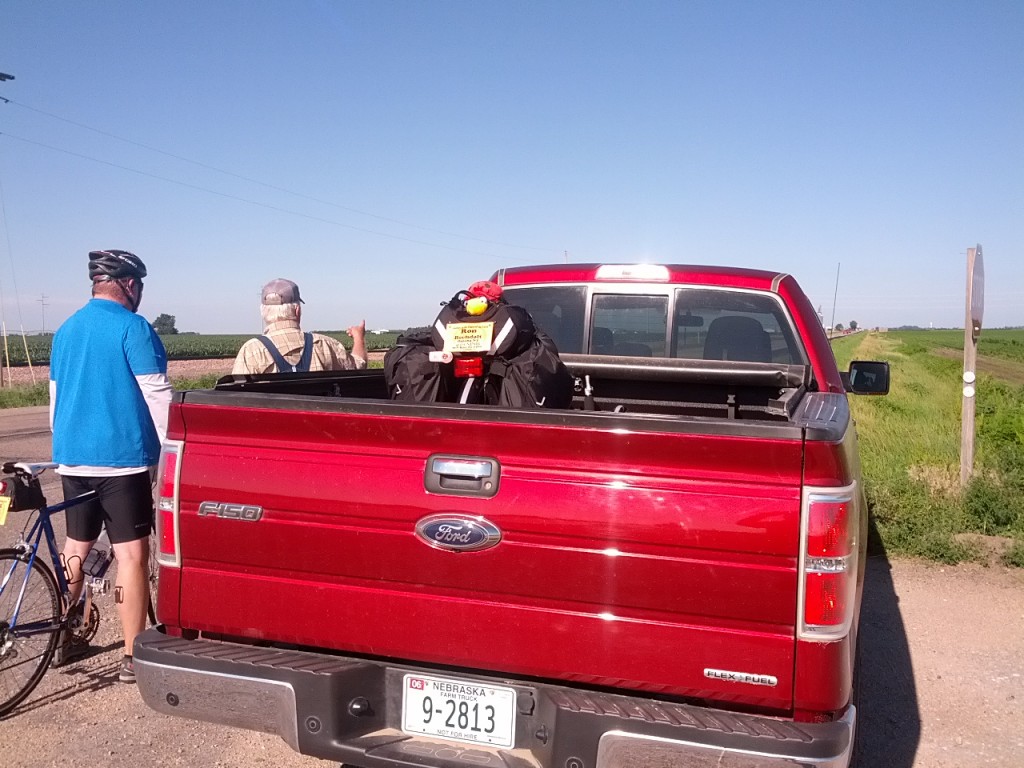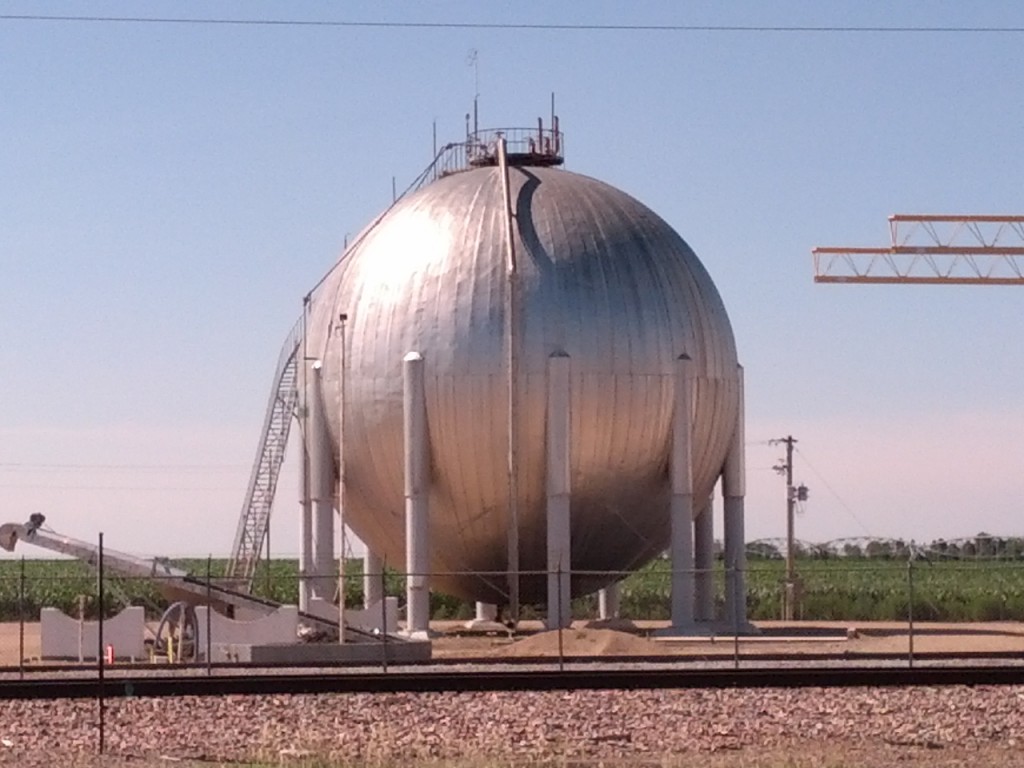 I woke up with a lot of trepidation today as the route was 73 miles, the farthest distance I have ever done on my trike.  Breakfast was a a premade omlet, yogurt, muffins, fruit, juice and coffee (yes, I at all of that).  We rode for 49 miles on the same straight highway #2 to Ravenna, then the rest south to Gibbon.  I know both of these towns well.  My wife's brother and daughter live in Ravenna, and we broke down on our first trip to Yellowstone 30 years ago in Gibbon.  I stopped in Ravenna and had a nice lunch with him, but in the process found I was the last rider.  Thankfully the last SAG stop waited for me as I was low on water.
Tonight we camped on the school's football field and it was very windy.  Could barely get tent set up. Dinner was back in town and I just did not have the energy to ride back for it so I ate at American Legion Hall across from the school instead.   This is our last night of camping before we head back to Holdrege tomorrow.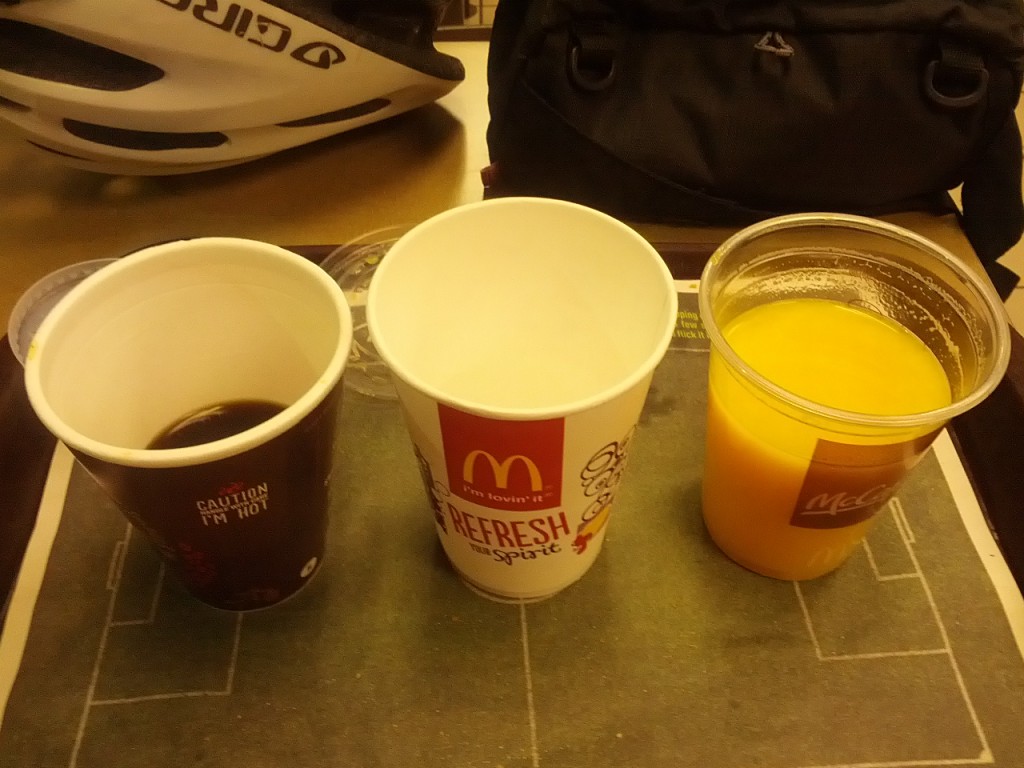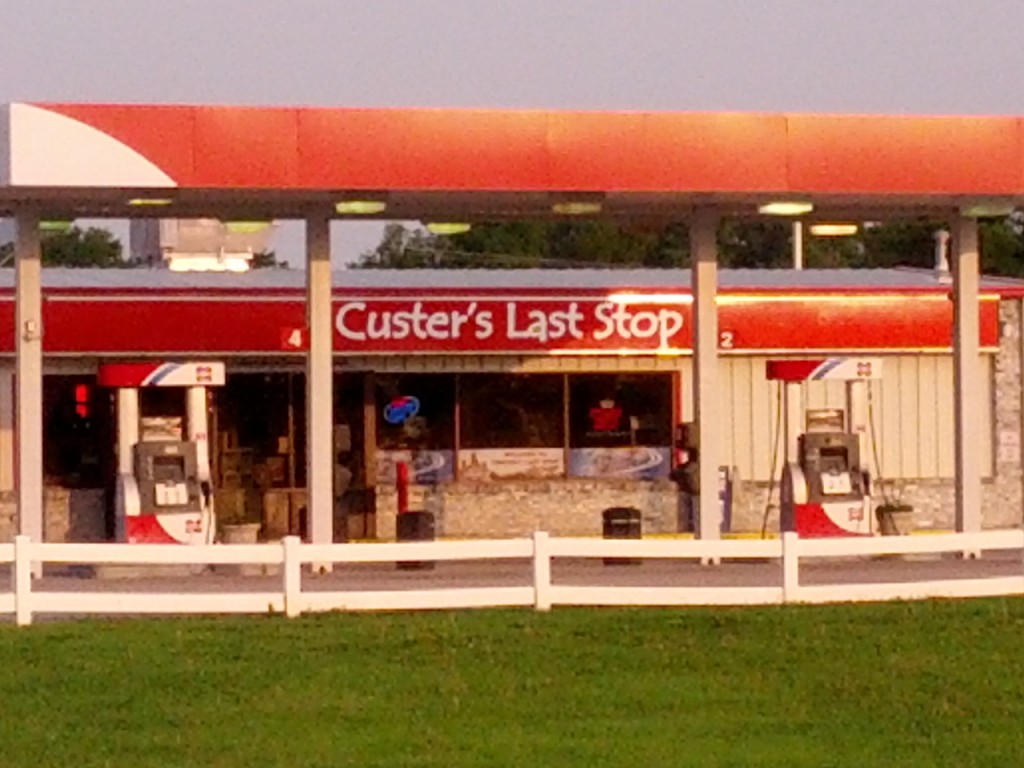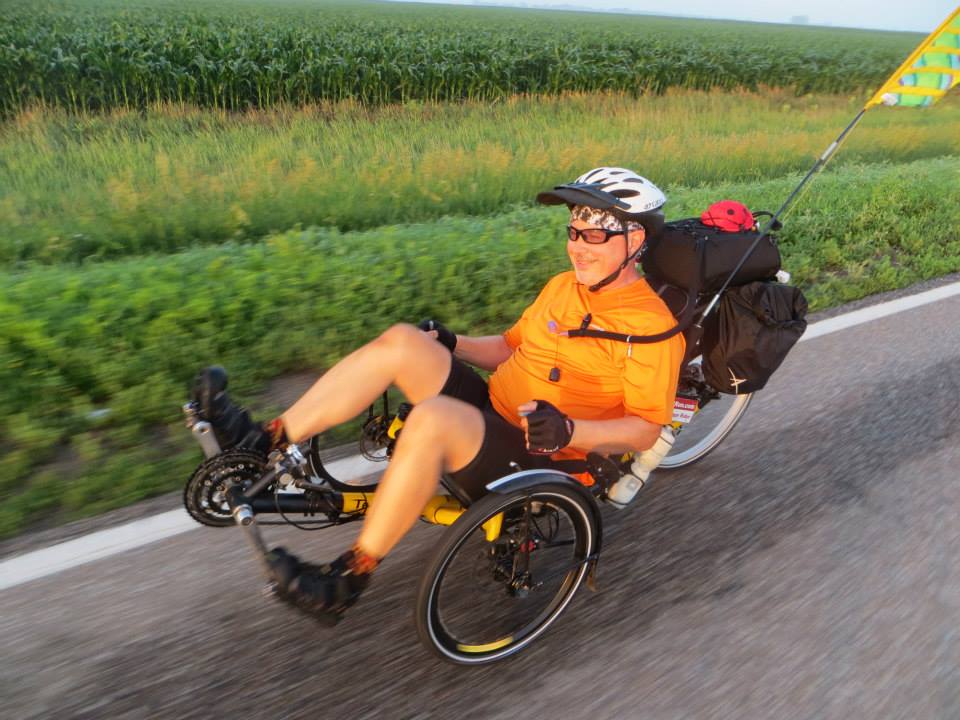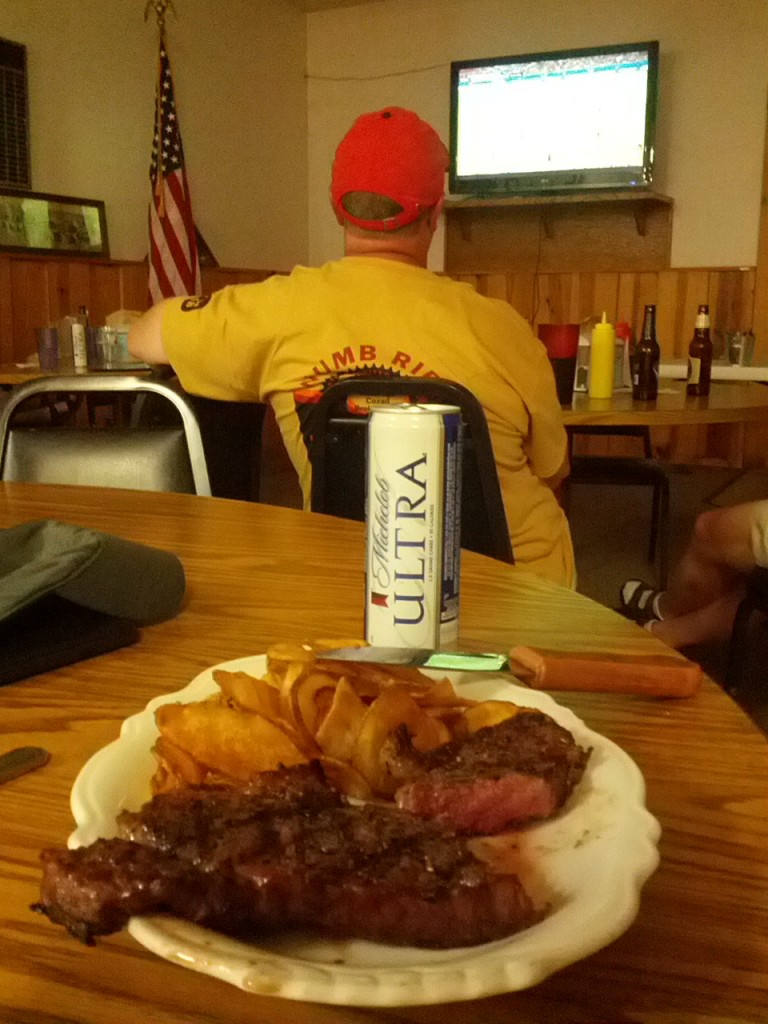 Breakfast this morning in Cozad was Pancakes and sausage, hosted by the men's group of the church.  Rode 45 miles today from Cozad to Broken Bow.  Not a lot exciting today, just long stretches.  Camping at the local high school.   Broken Bow has a population of around 3,000 people, but is overshadowed by the number of livestock.  Located a couple miles south of town is the  Adams Land and Cattle south lot, with a capacity of 85,000 head.
This was a hard ride day and because of the sustained 24 mph headwinds and hills, they shortened the ride (Thank you, thank you, thank you!).
Dinner tonight in Cozad was sloppy Joes (what else to you expect in beef country), chips and carrots, dessert was ice cream sundaes.  Yum, yum!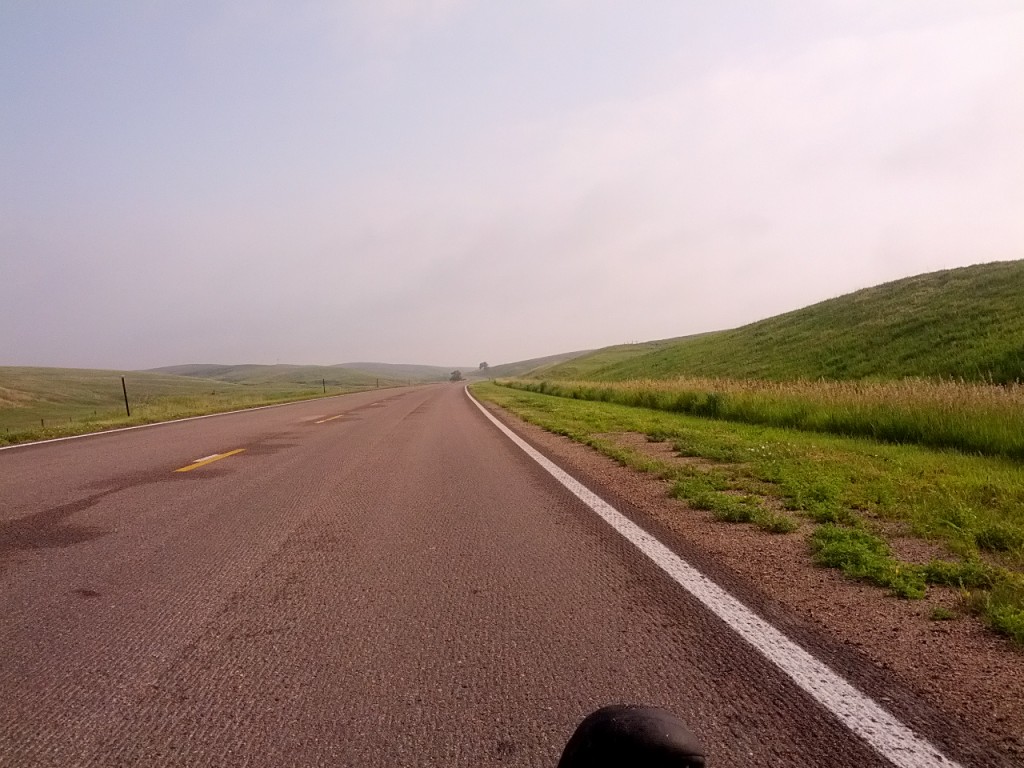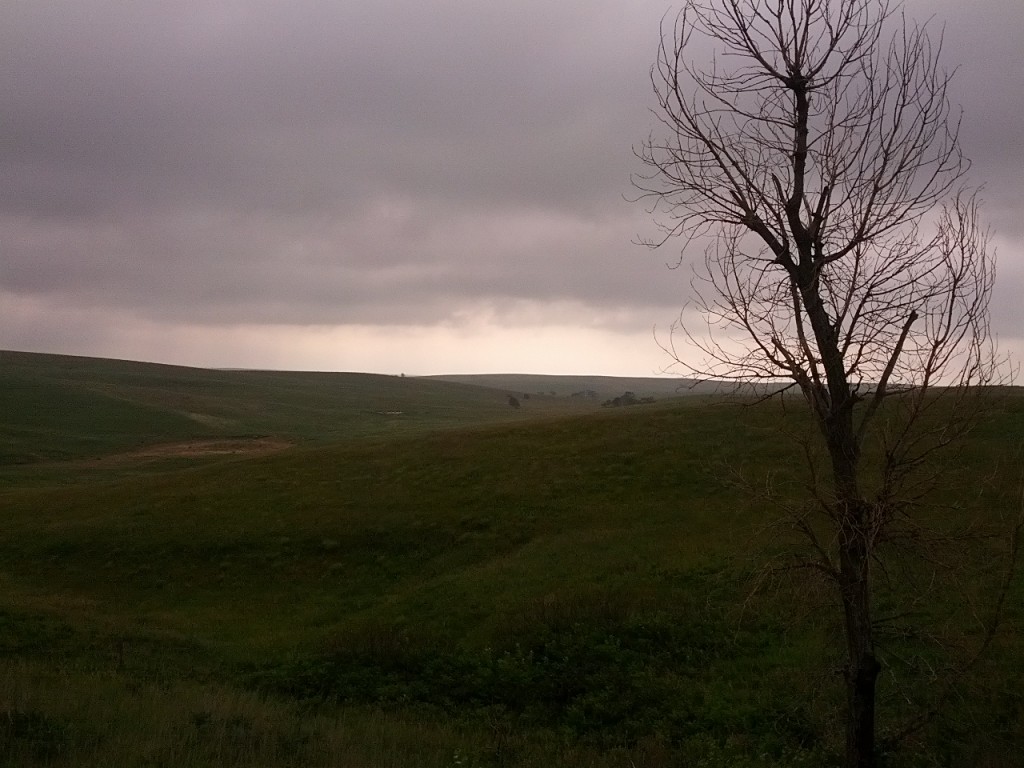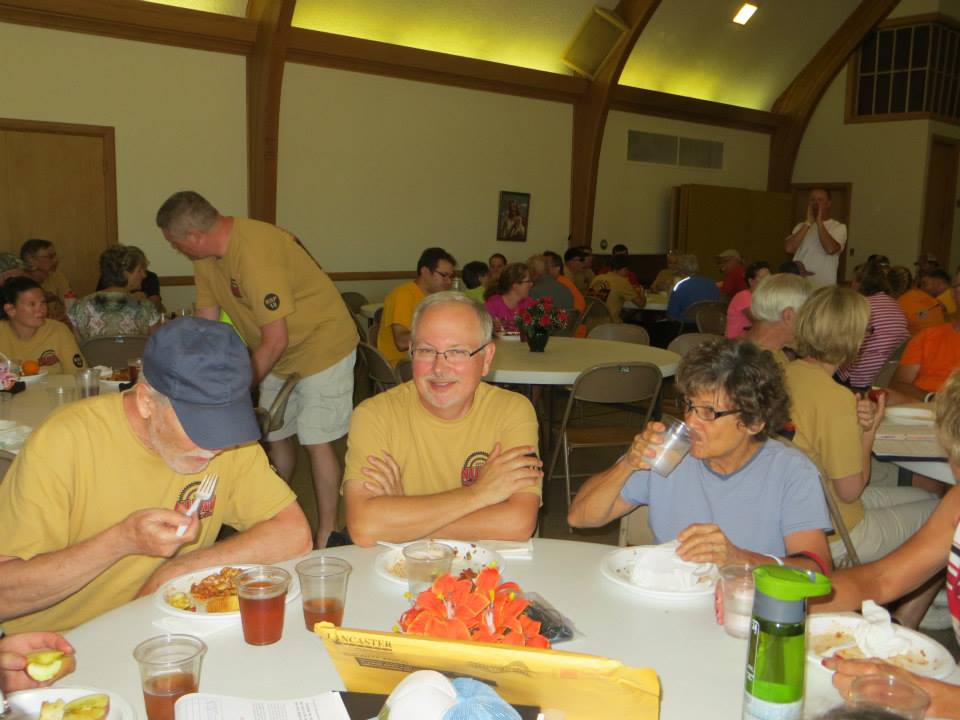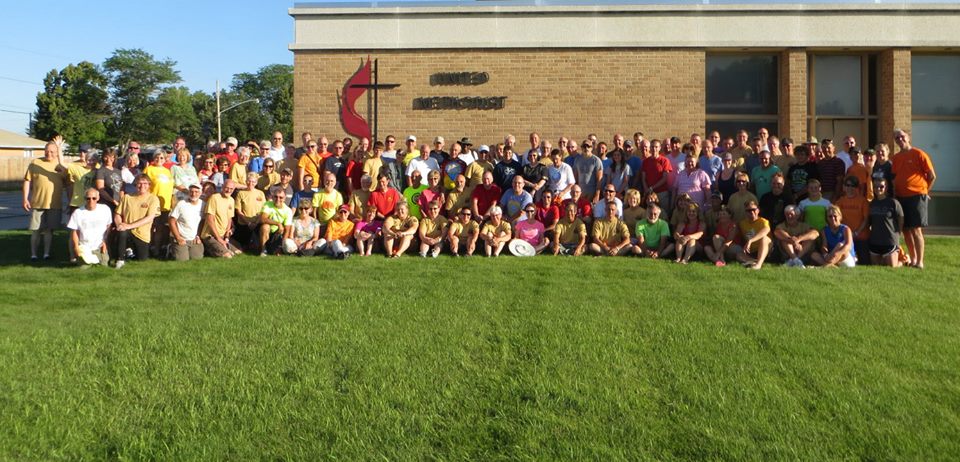 Although it sometimes gets me off to a late start, I always partake of the great breakfasts on the ride.  Usually eggs, sausage, and pancakes.   I try to be the first in line as sometimes they run out of food and we have to wait for them to prepare more.  As one of the slower riders, I can't afford to wait and need to get out on the road as early as possible.
Today we left Holdrege, traveled west to Elwood, then north up around Johnson Lake Reservoir, then zigzagged our way up to Cozad, population ~4,000.  A total of 60 miles today.  Camping and showers at the East Elementary School, supper tonight was spaghetti or Cavatini, salads and deserts at the Cozad United Methodist church.  Some riders took the free shuttle bus to Camp Comeca, a local Methodist church camp, where they had horseback riding (if your rump was not sore enough from 60 miles on a bike seat…who's bright idea was this??), indoor swimming and hiking.