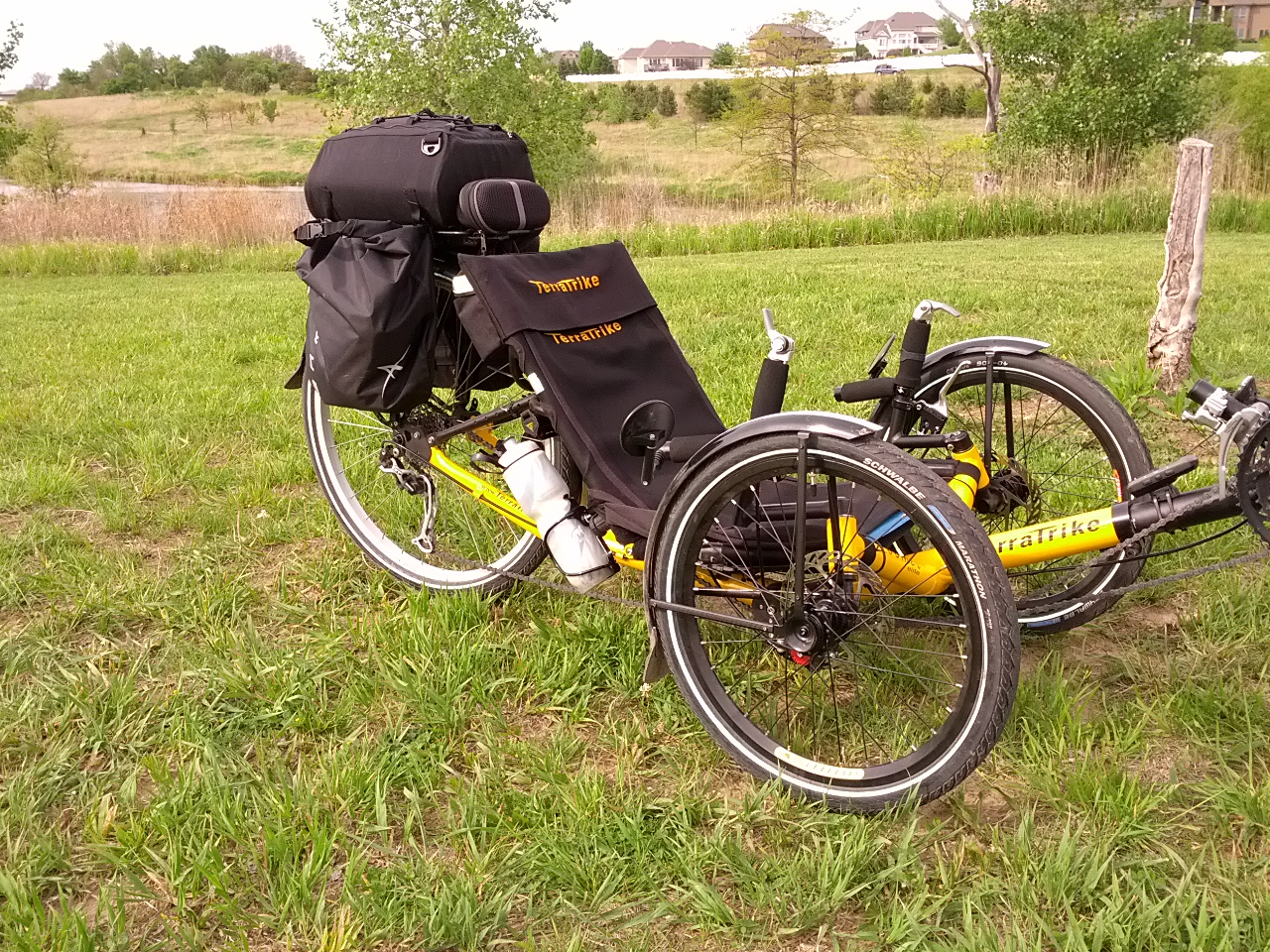 My newest recumbent is a trike.  I bought it in December 2013 from a fellow recumbent rider and, having put over 600 miles on it so far this year, I have to say, I'm in love!  What a joy to ride!
This trike is a Terra Trike Zoomer Elite (Elite was the aluminum version) and is probably about seven years old, but looks brand new and was well taken care of.  It originally had 20 inch wheels all the way around, but has the Terra Trike rear adapter so no2 sports the larger 26″ rear wheel.  Bar end shifters on the handle bars, which I had never used before, are so much better than the standard twist shifters on many recumbents.  I've done lots of little modifications which I will cover one by one in the future.
Needless to say, I don't think I will ever go back to two wheels.  I can't wait to try it out on all my distance rides this year across Nebraska and Iowa.