Started off today in the low 60's and ended in the 90's when I pulled i around 2:00.   It was hot,  I had a flat at the hottest part of the day and was having troubles with my gear shifter all day.  Crossed over the Platte river twice, which is about two feet over its banks.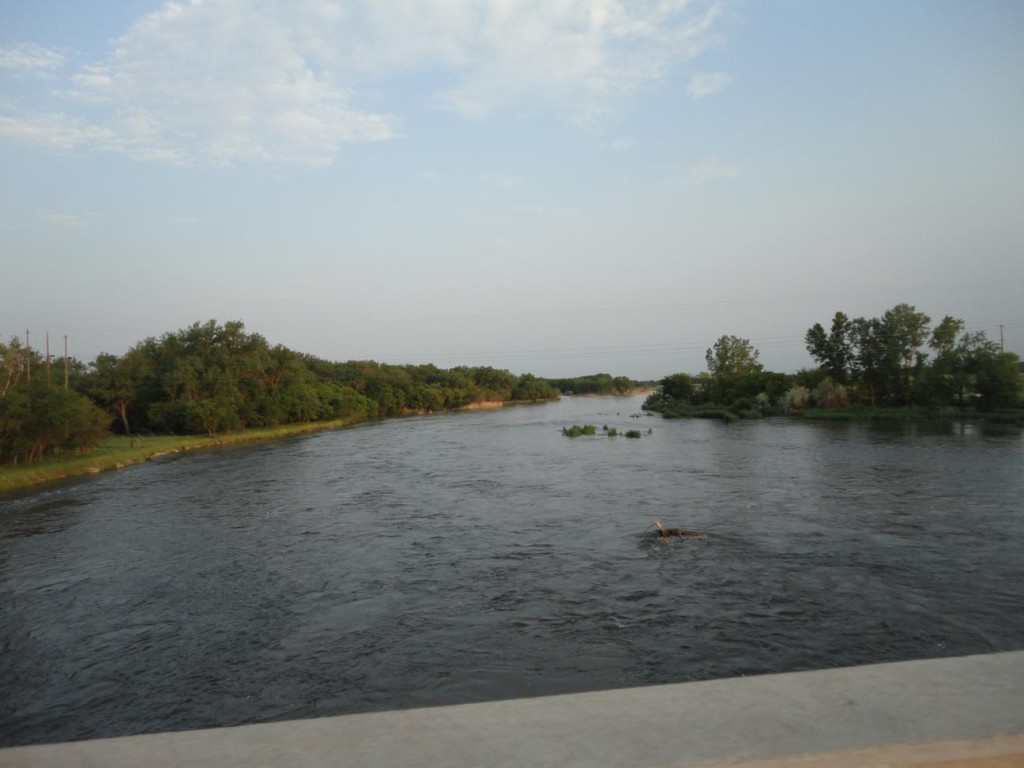 At about 22 miles we reached Gothenburg. A Pony Express station was relocated here to the town square from a few miles north. The Pony Express and I have a lot in common. We both average about 10 miles per hour (of course, my figures don't include all my rest stops).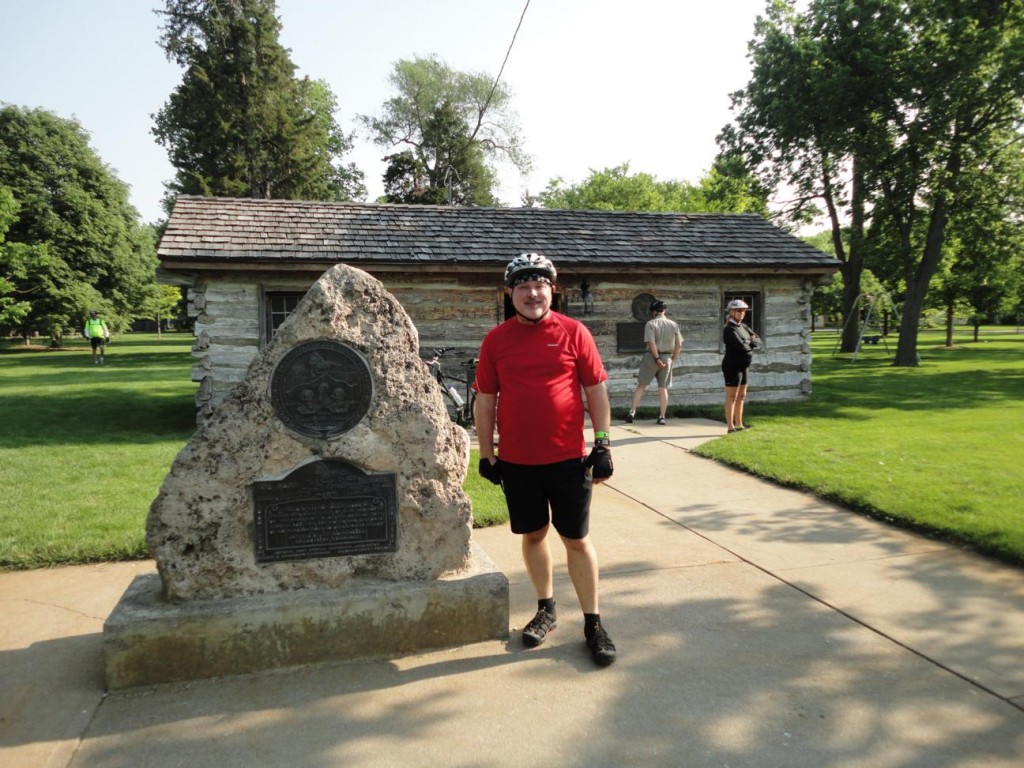 Today we traveled 62 miles from Brady to Callaway, Nebraska.  I've never been to Callaway, which celebrated it's 125th birthday last year. I'm always excited to see a part of Nebraska I have not seen before.  Callaway was voted the Best Host Town for BRAN 1997 and they deserve awards for their hospitality this year as well.
Reading through our BRAN guide book I see an ad from the Callaway District Hospital and Medical Clinics offering free bicycle seat removal when you get to town. Took me a bit to catch on, they were not talking about removing the seat from the bike, they were jokingly referring to removing the bike seat from ones behind! 😉 Fortunately, on my recumbent bike I don't have problems with that. Whereas many bikers are squirming on their seats the last 10 miles of the ride, I'm pretty darn comfortable on my seat.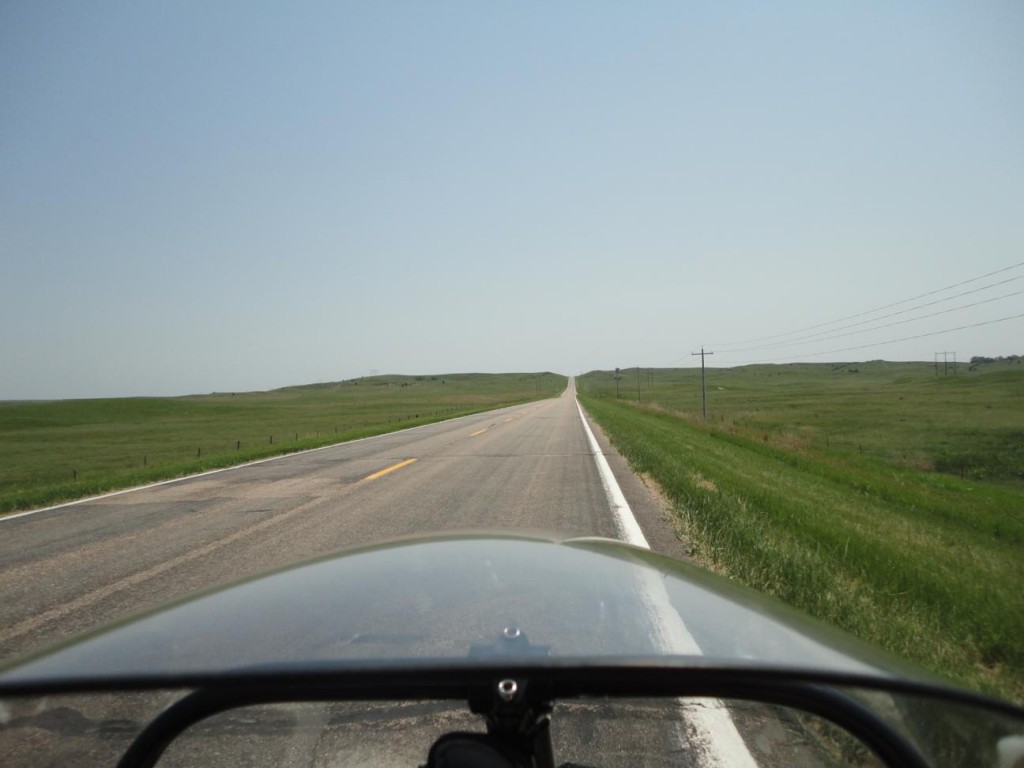 Looking at this hill ahead gave me the willies.  Okay, maybe it was the hill and the 92 degees.
Hopefully I have the gearing problem fixed.  Kelly from the Bike Rack worked on it and I am hopeful.  The fairing is working great.  Tomorrow we have 13 mph tailwinds so I hope it works as well as a sail.  Long day tomorrow, 72 miles and temps in the mid 90's.  I left at 7:00 today, but hope to leave at 6:00 tomorrow to avoid the afternoon heat as much as possible.