I have really been looking forward to my return to Burwell, Nebraska, which was one of the host towns on my first BRAN ride last year.  Sadly I was so tired each day that I really did not have any time to see any of the cities on the route.  Plus traveling alone is  not the same as if you have someone to go with on a tour of the town.  I do recall last year walking to town and stopping at the very first church that was serving dinner.  A great meal of meat and mashed potatoes (amazing we remember the food when we are burning off 6,000 calories a day…and how great it tasted).  I recall running into my pharmacist, also on the ride last year.
I woke up later than expected and, left town at 6:45.  It was already in the 60's.   A lot of riders leave before sunrise, but for safety reasons I like the sun to be up.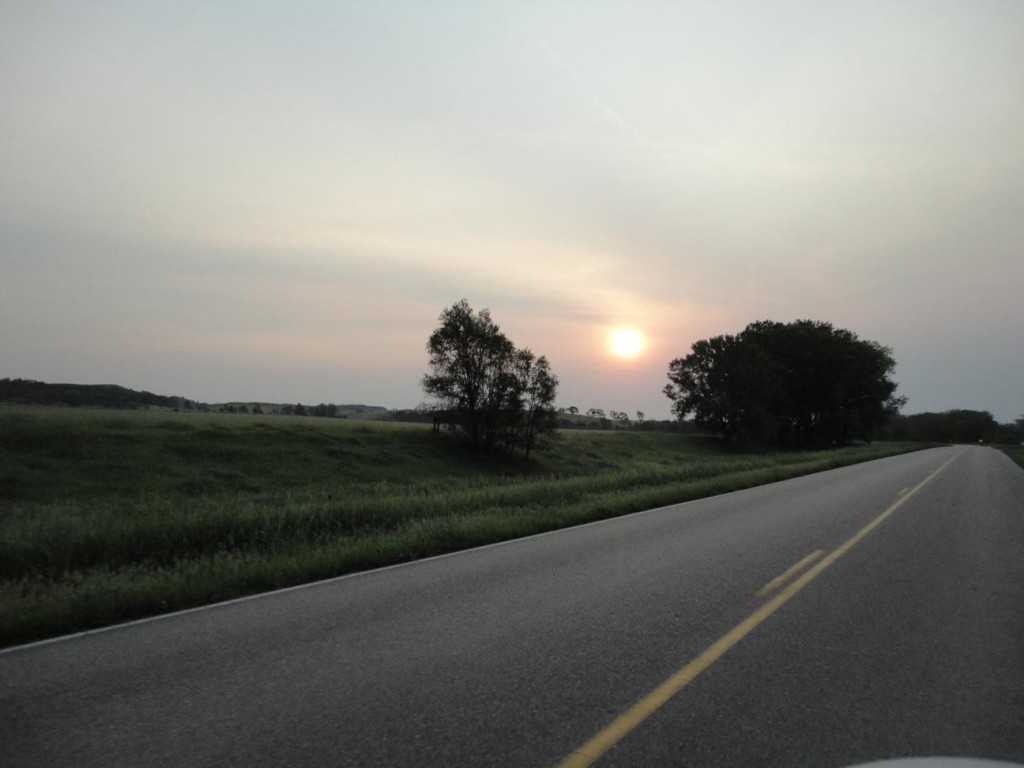 Of course one of the problems with leaving early is the dew on my fairing.,something I had not considered.  Hmm, wonder how I can install a defroster on this thing???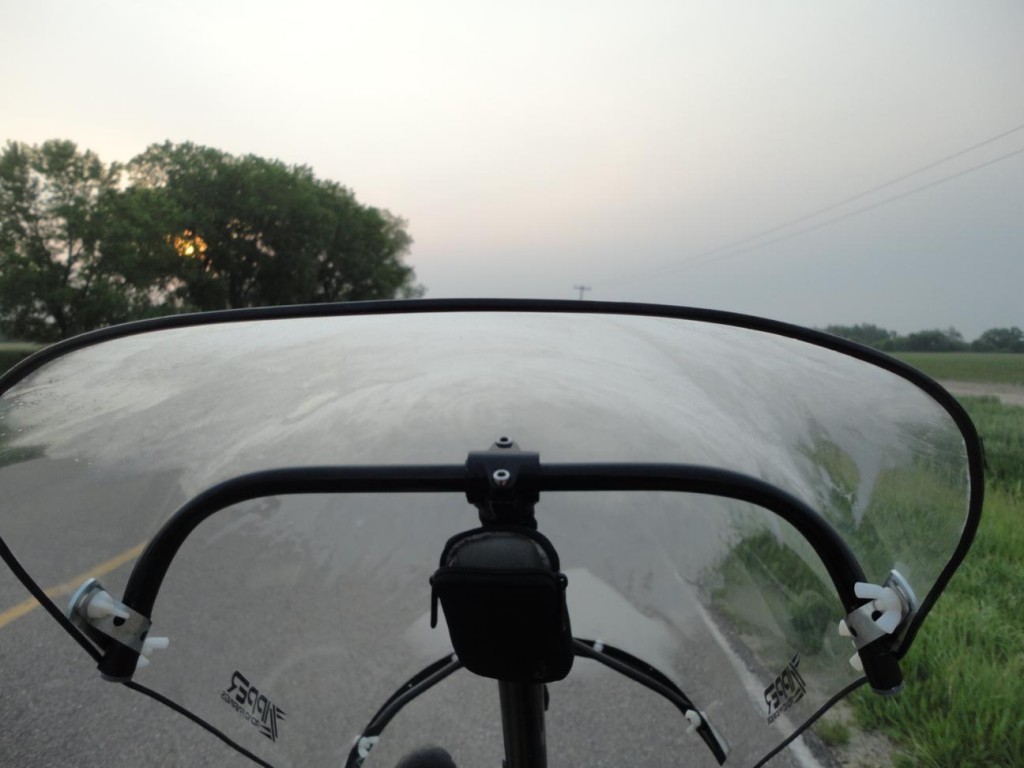 Now in case you are wondering, my line of sight is over the top, not through the plastic faring.
The BRAN crew have a team that goes out and scouts the road the afternoon before to mark the route and any hazards.  I guess painting racoons is easier than moving them.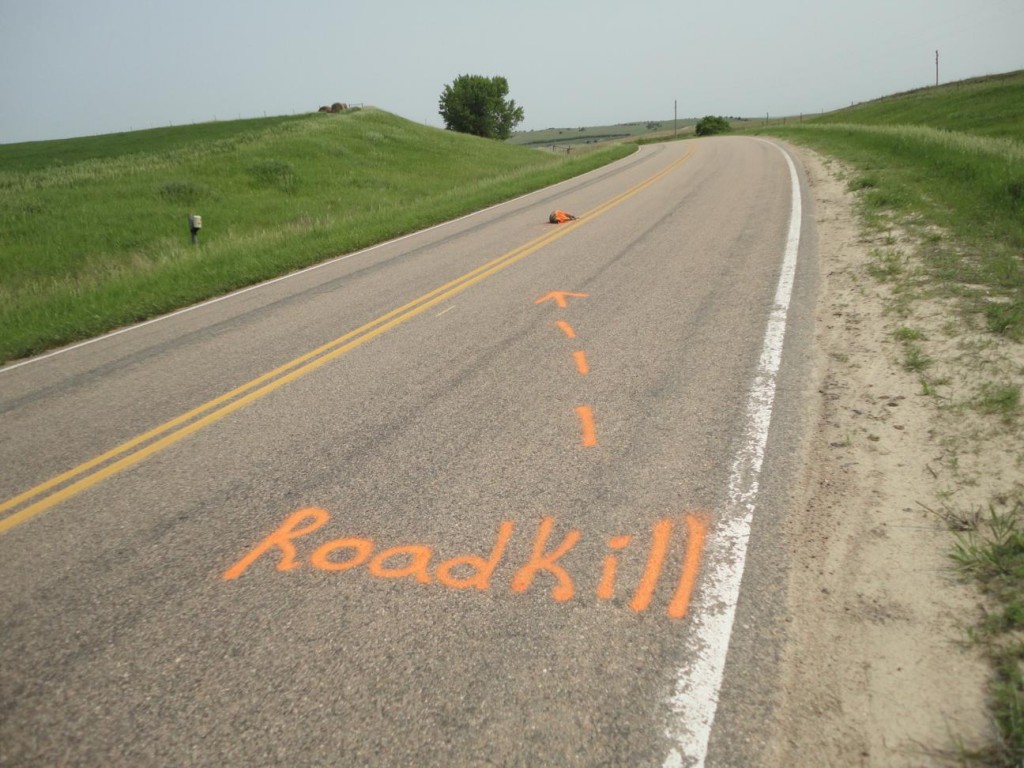 This year I happened to catch the shuttle (tractor and trailer) into town the same time as a friend from previous Bran and Ragbrai.  Along with her daughter and a friend we had a wonderful dinner at the Sandstone Grill.  I had an excellent rib-eye, Caesar salad and red wine. Afterwards we all went to a bar on the town square and played shuffle board for a couple hours.  The goal was to find a place that was air conditioned, but we had a great time in the process.