The last day of RAGBRAI 2013. I'm certainly saddened to see this wonderful week end, but on the other hand I cannot wait to get home and sleep in my own bed.    Today we was 63 miles and 2427 feet of hilly hills. Even though I skipped the first 33 miles, it was a tough day for me with long miles, hills, sore muscles, body aches. Mainly because one of my front brake pads was slightly rubbing!
Would I do it again?  You bet!
Here are the pictures from today.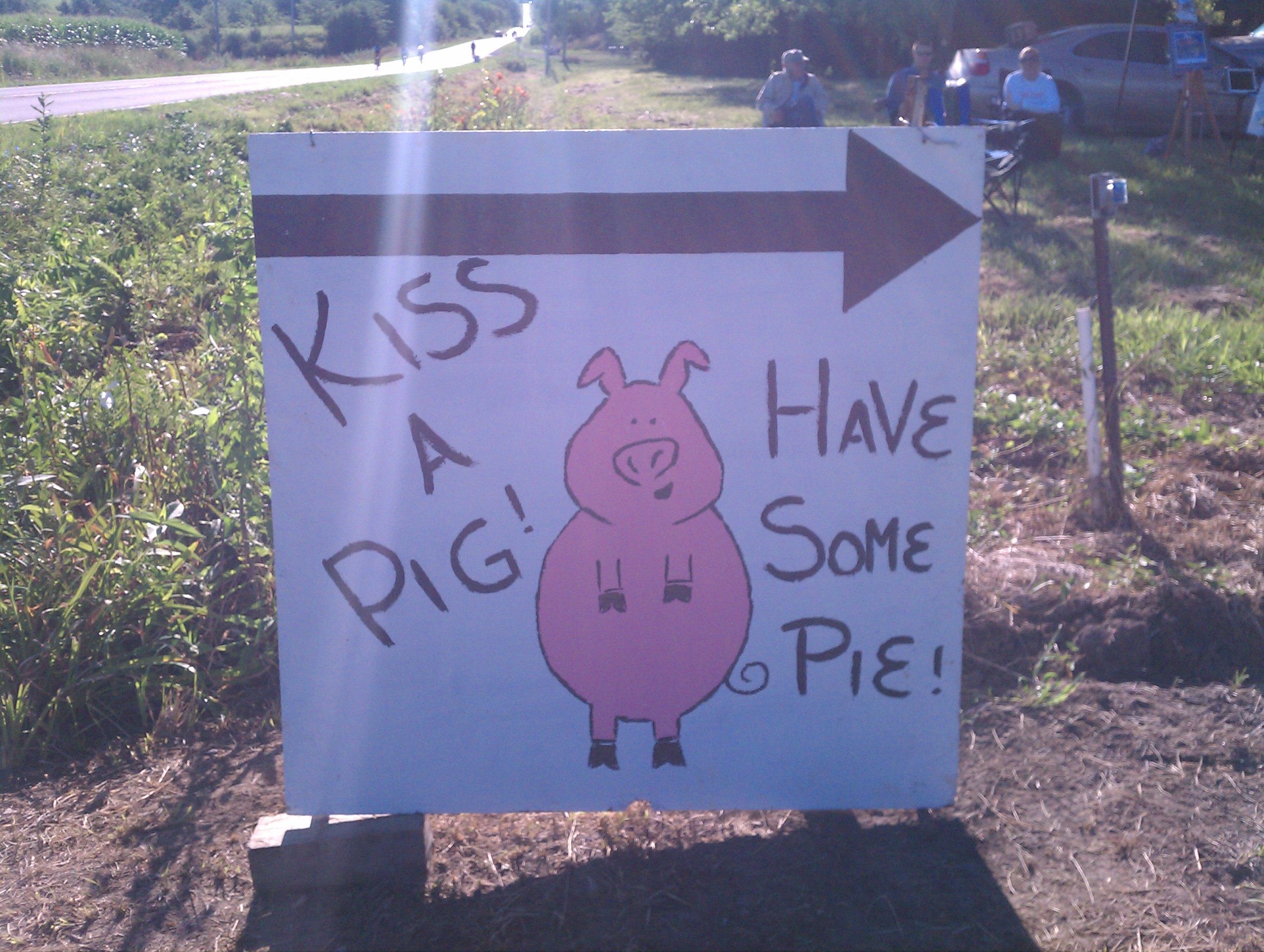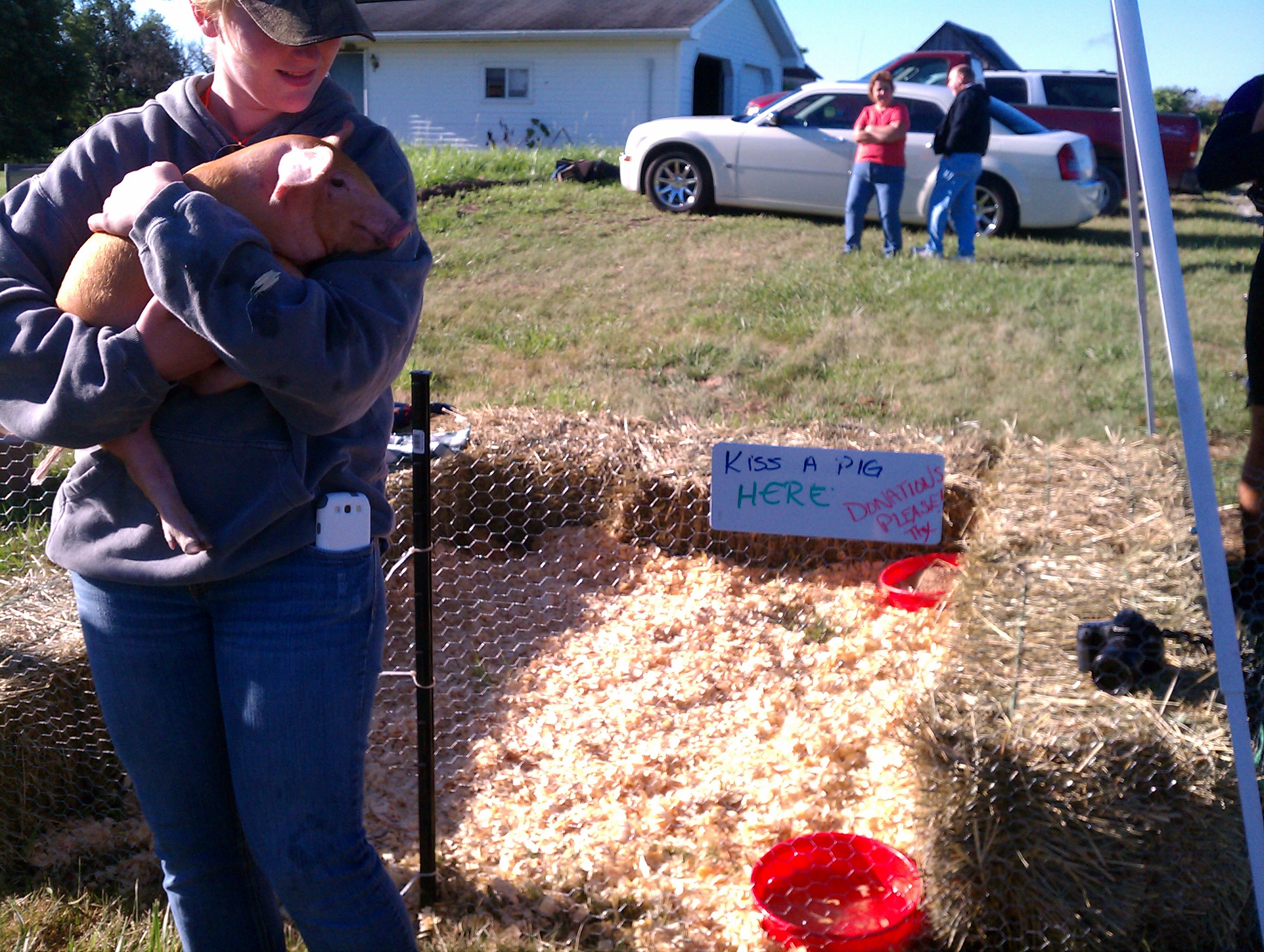 I only stopped for the pie, no kissing pigs for me.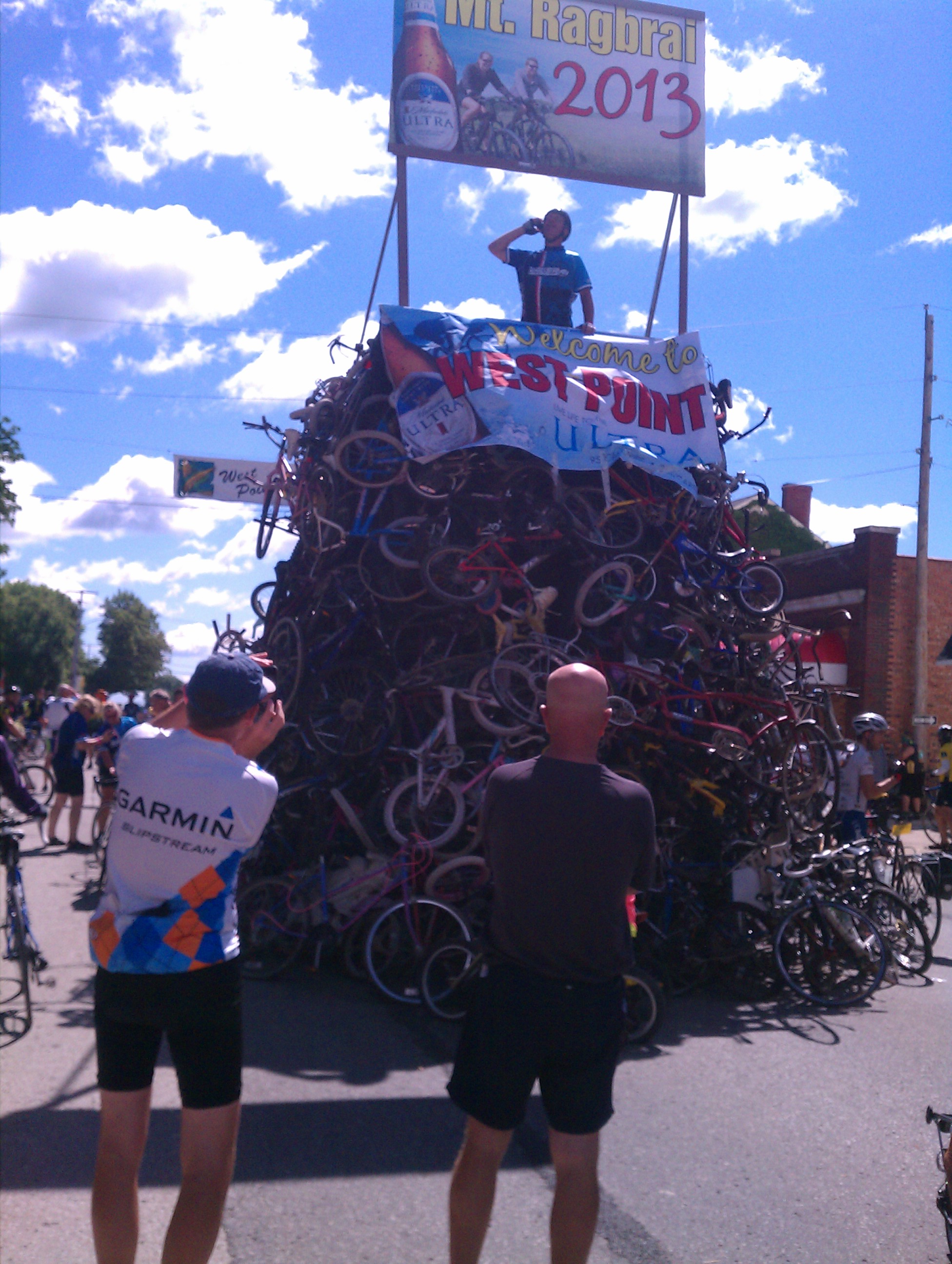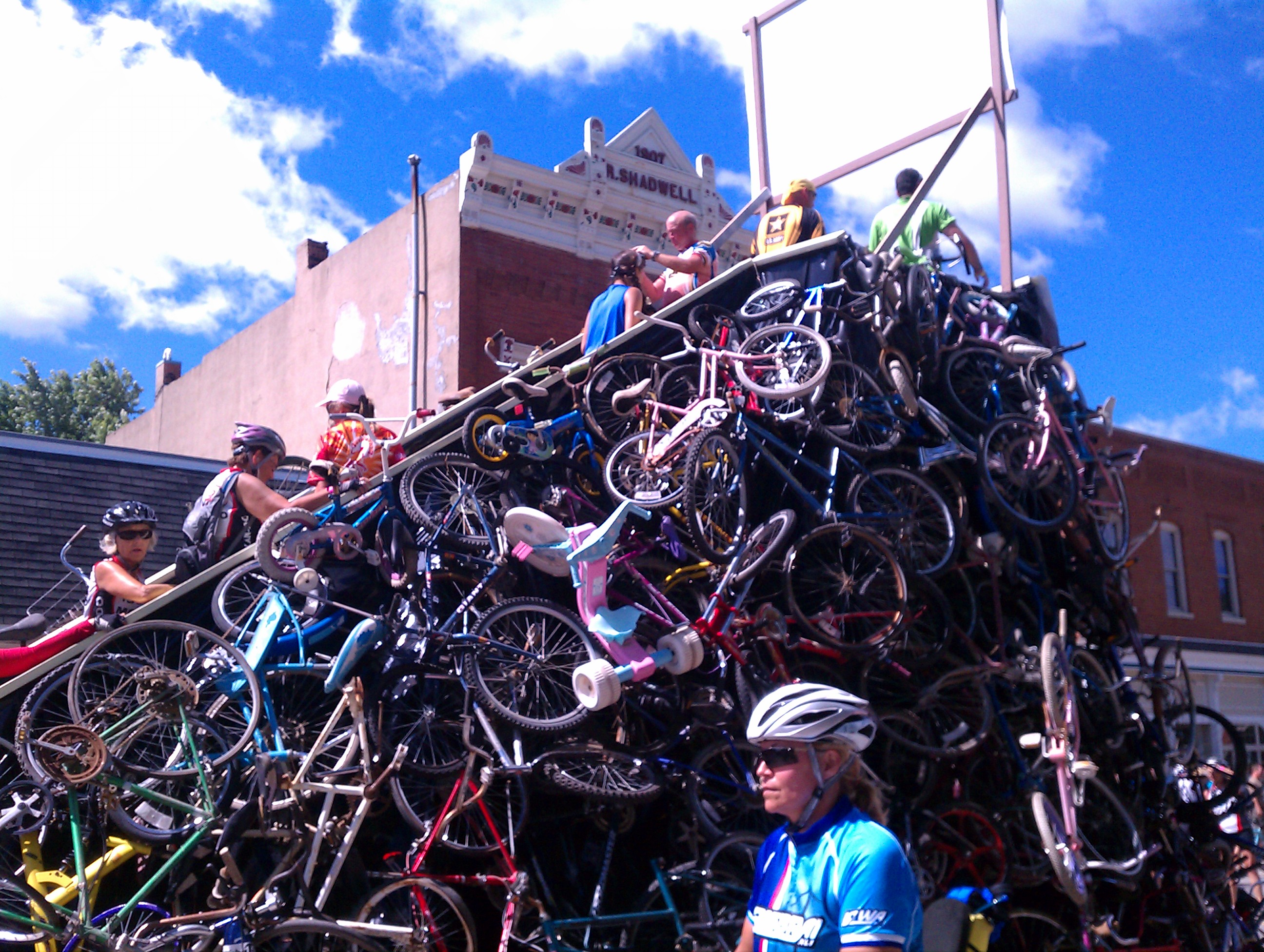 City built this cool thing where riders could climb and take pictures or be photographed.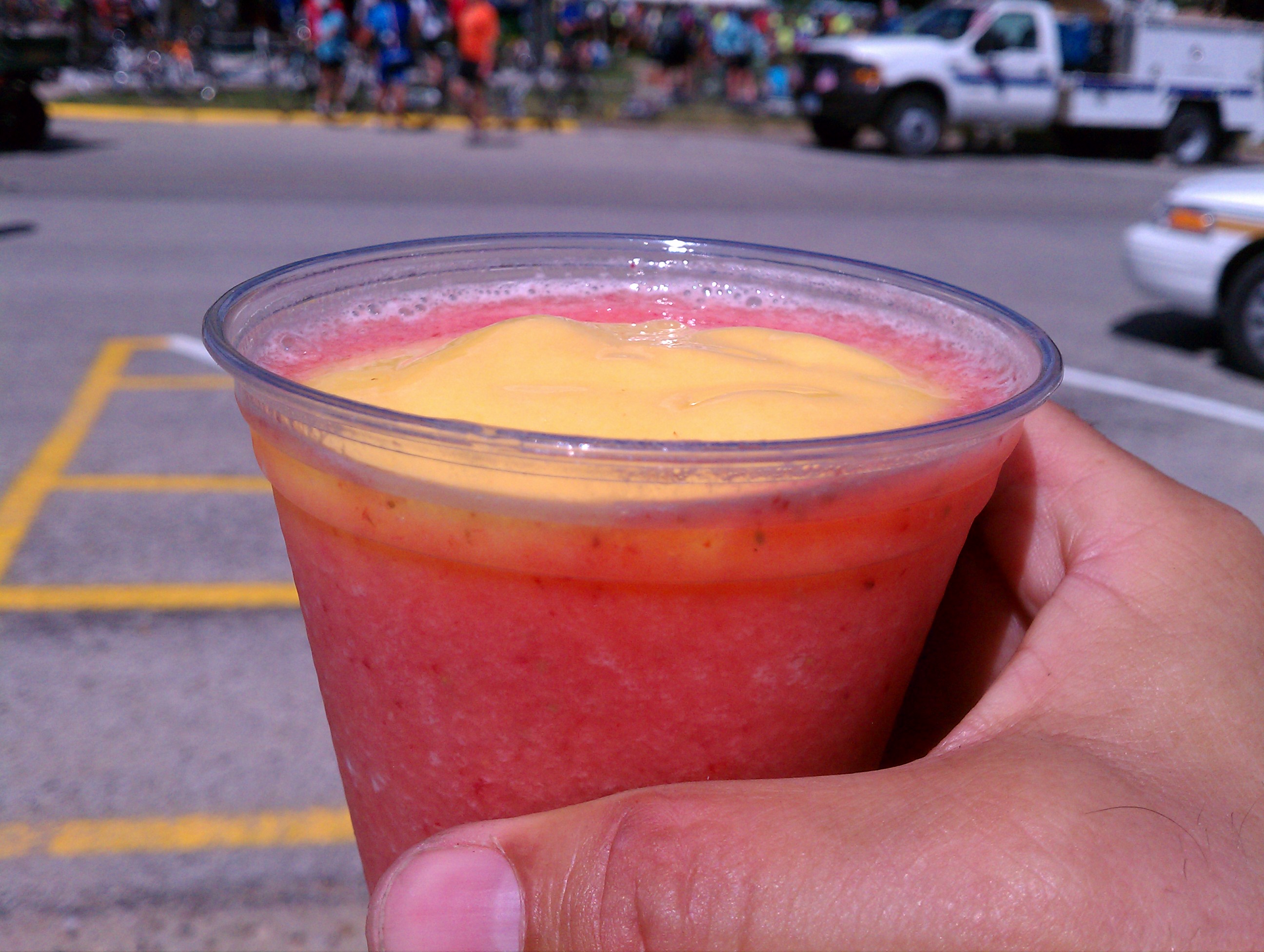 Yes, yes, another food picture. A combo smoothly. Soooo good.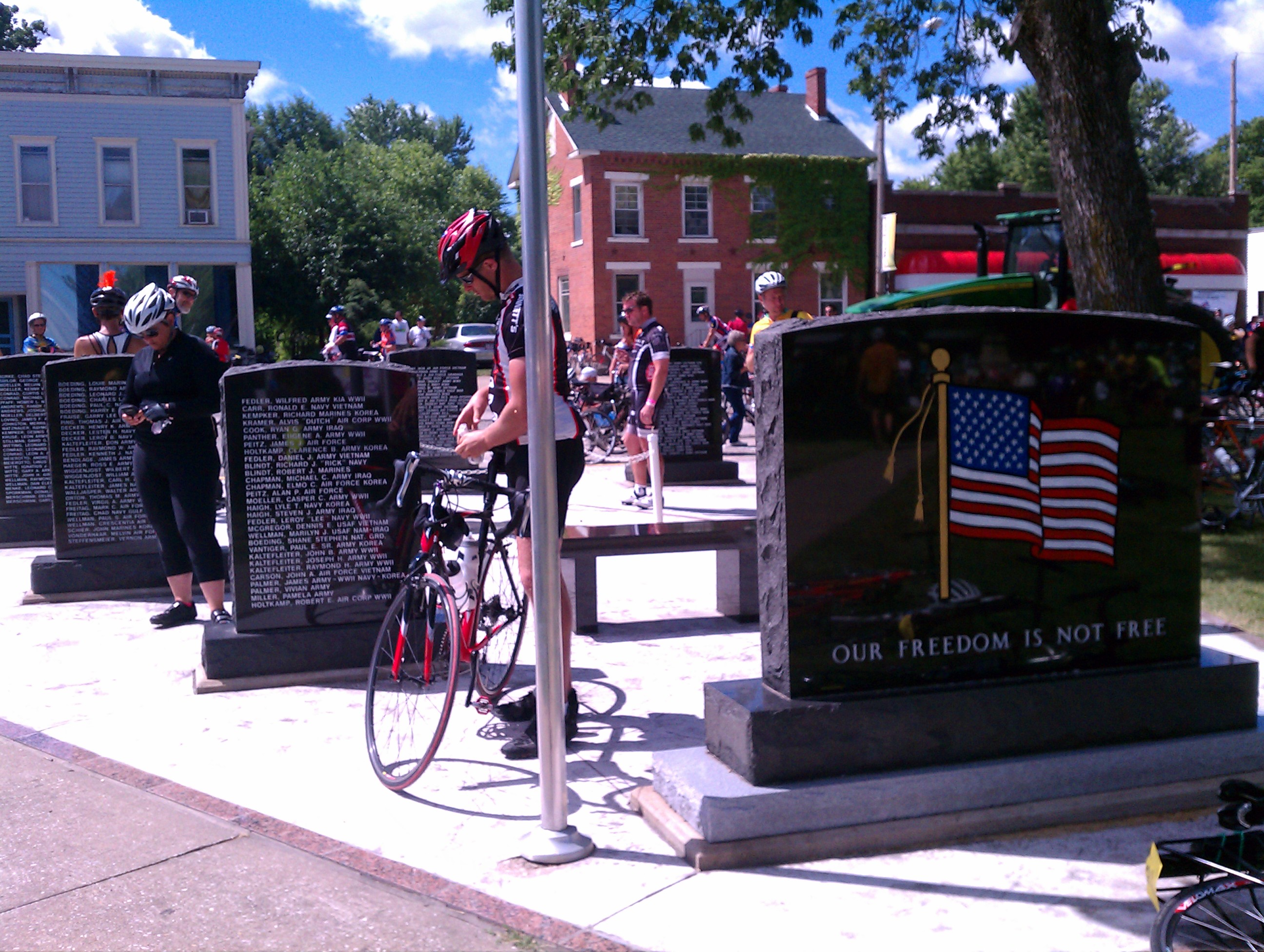 Let us not forget all those who gave their lives to protect our freedom. Things like Ragbrai might not exist with out such freedom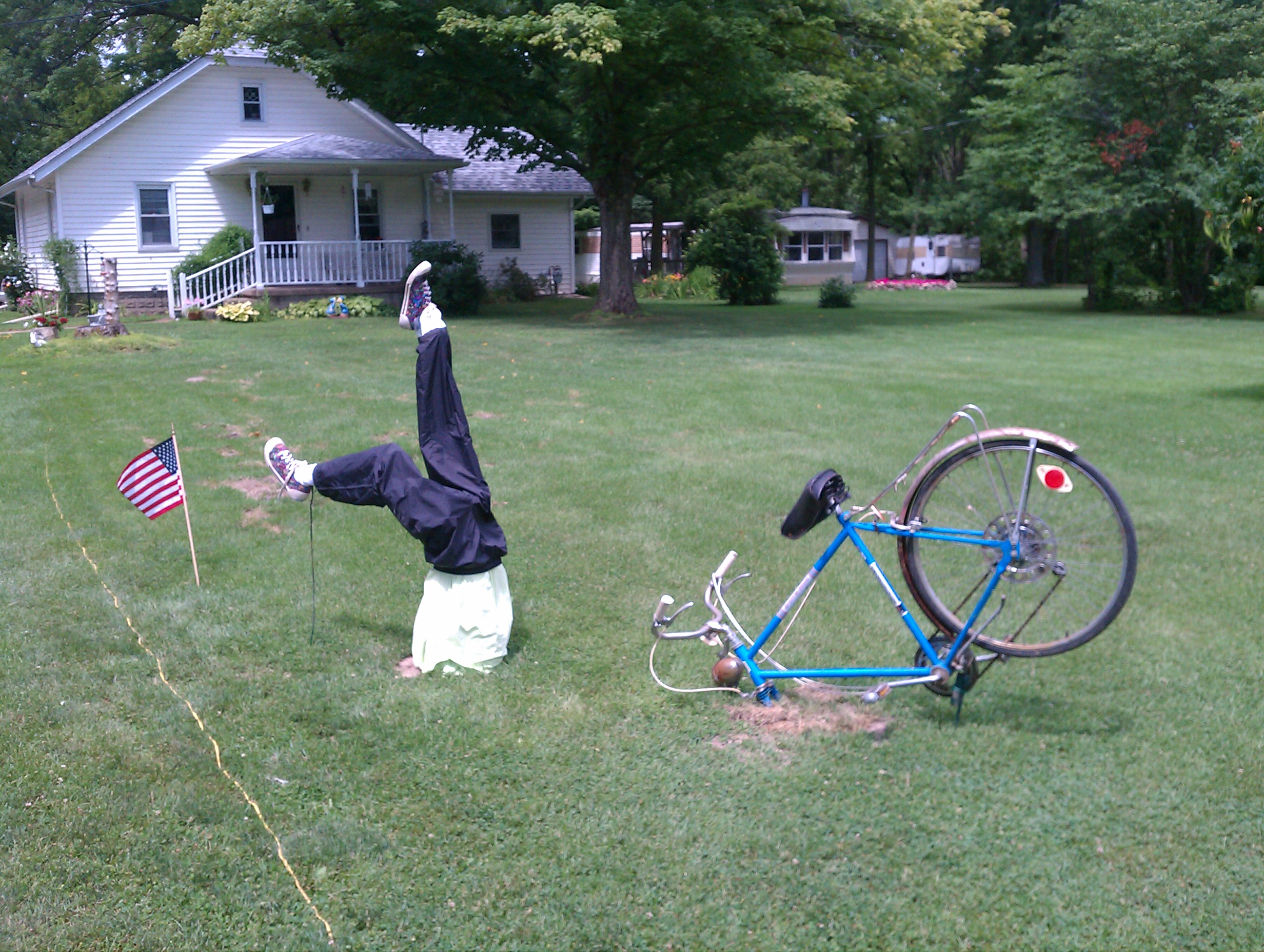 Ouch!  That's gotta hurt!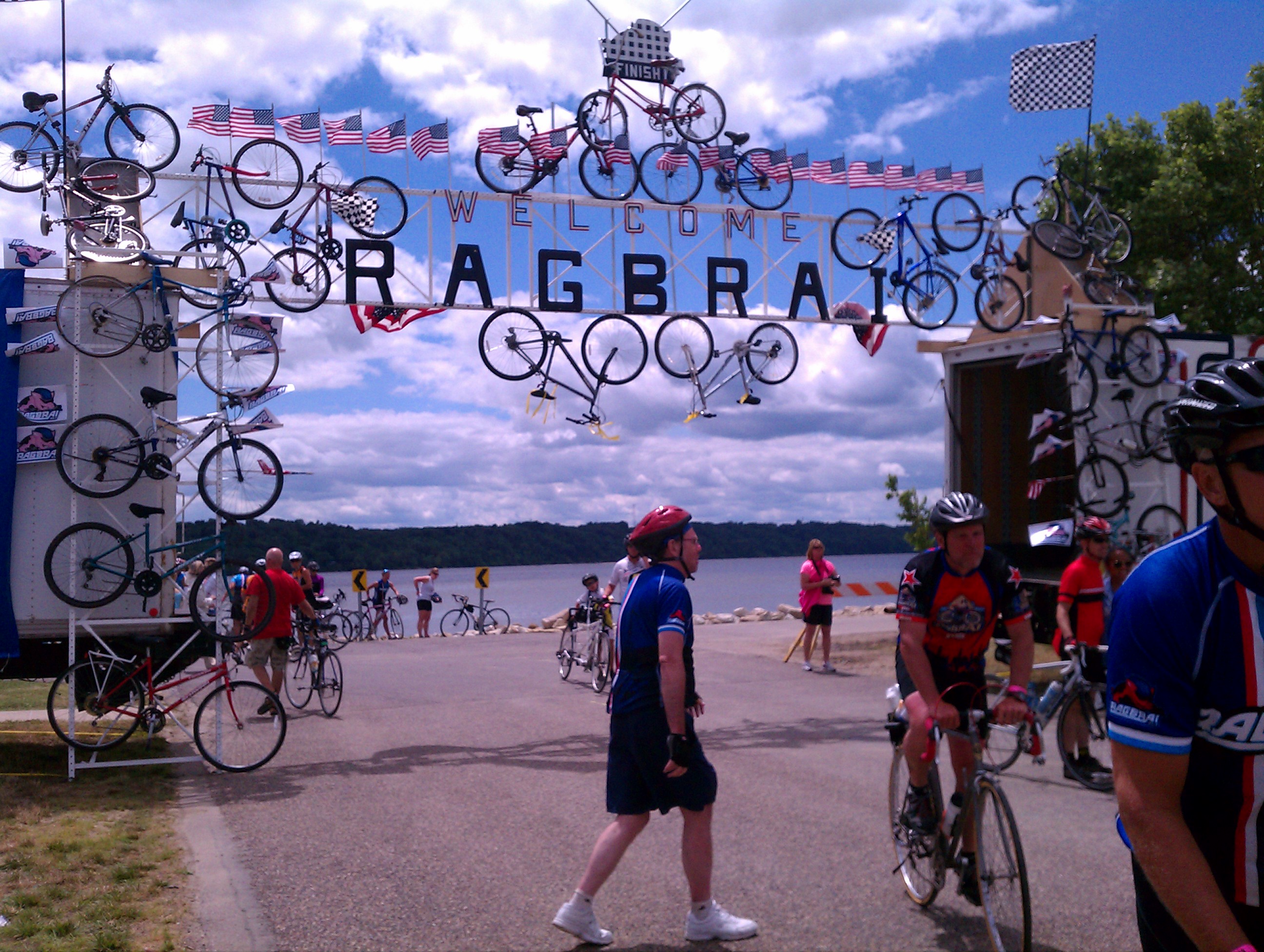 The end of the line….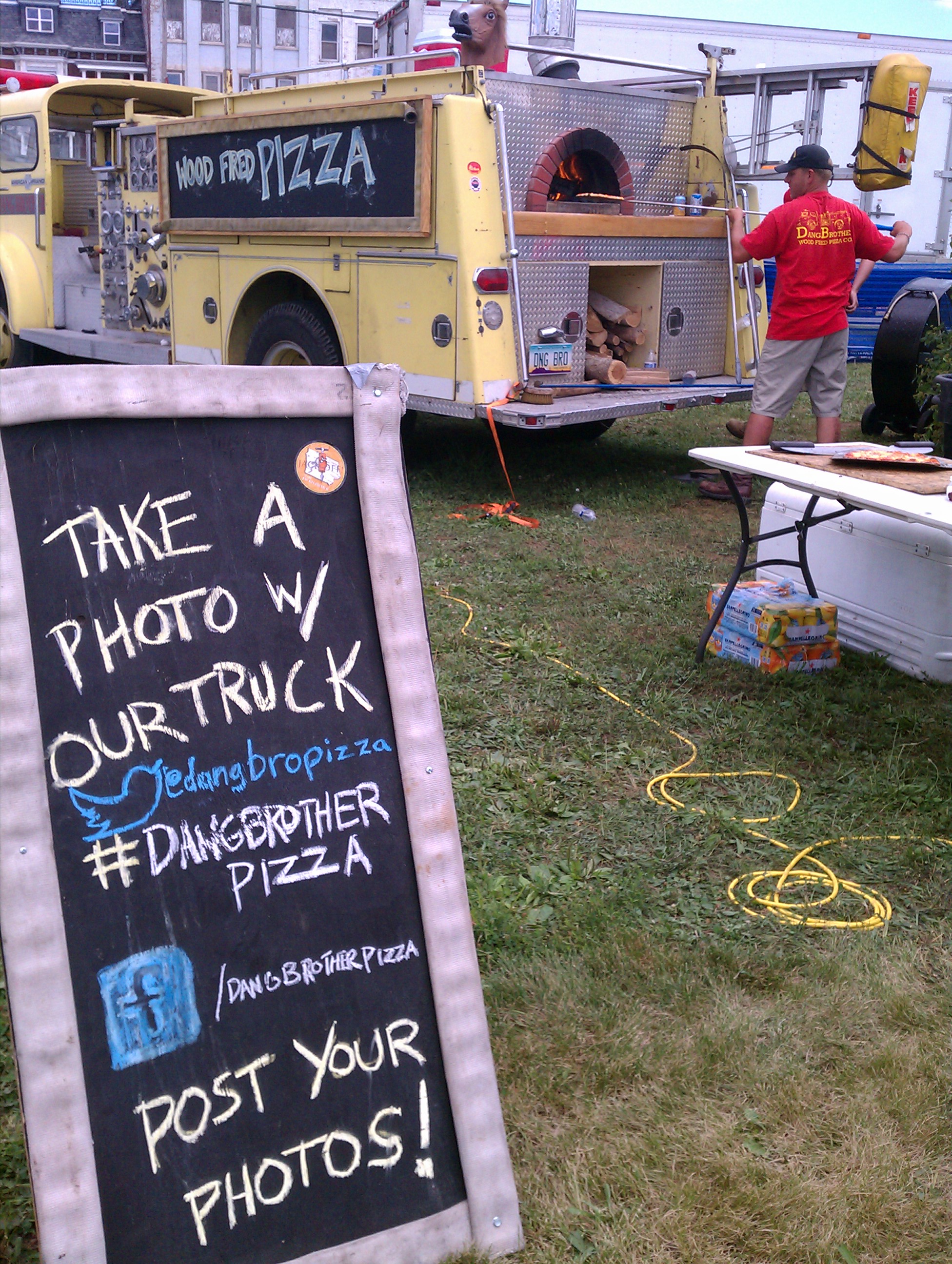 Wait a minute, a fire truck with a fire pit in it?  What's wrong with this picture?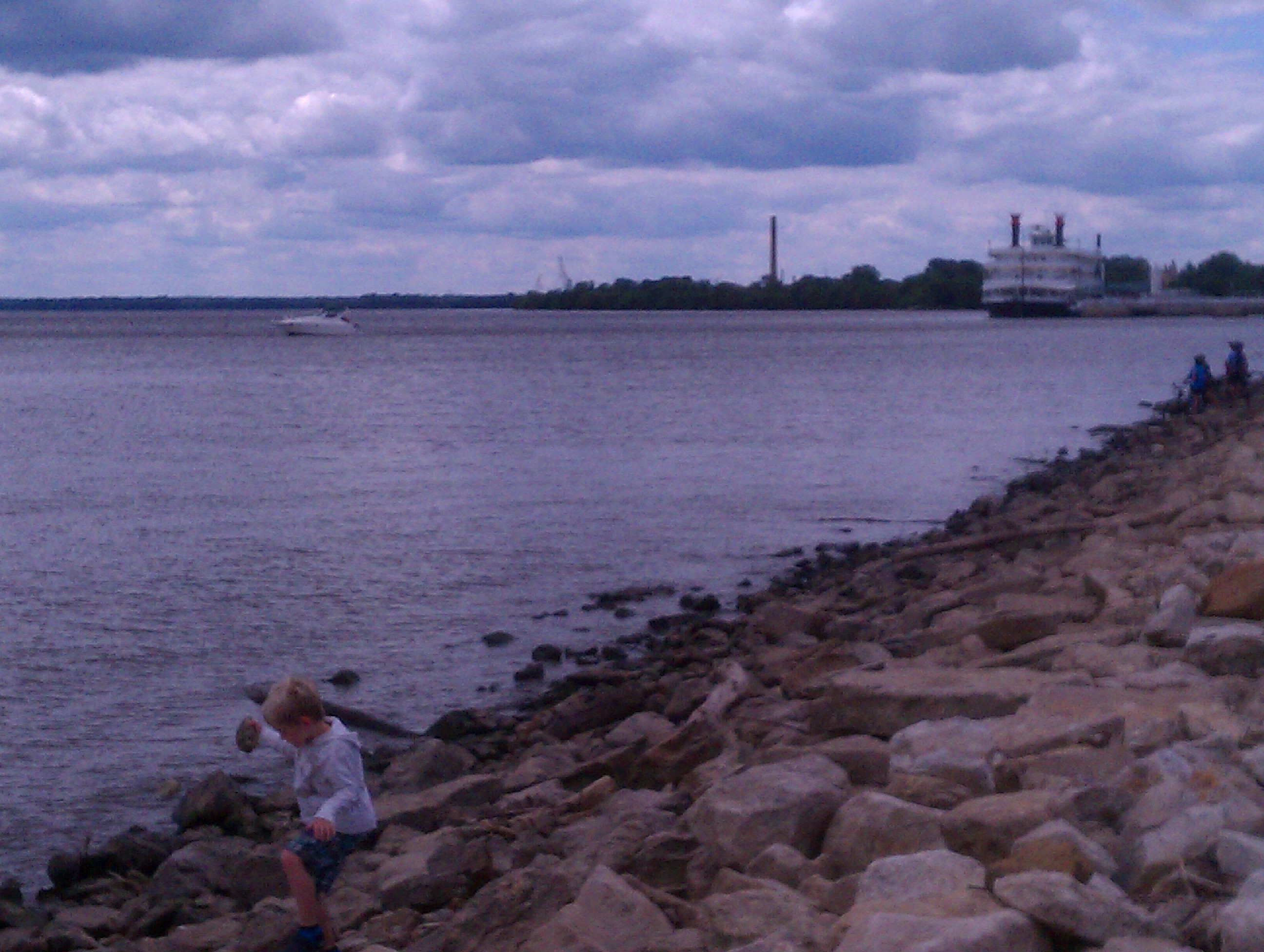 The mighty Mississippi river where riders dip their front tire in.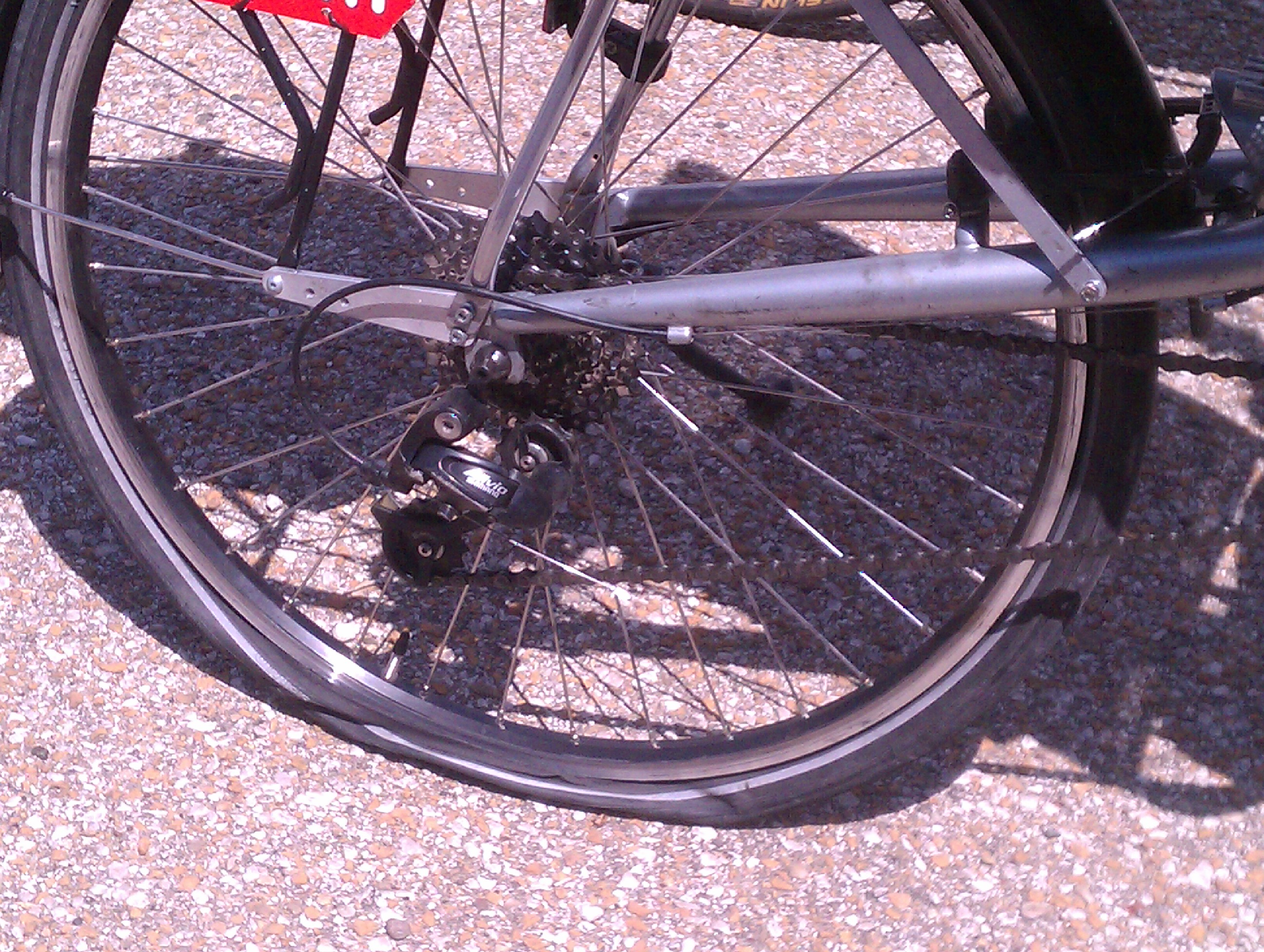 While waiting to be loaded on the truck my tire suddenly blew loudly. I think it was protesting, telling everyone it was done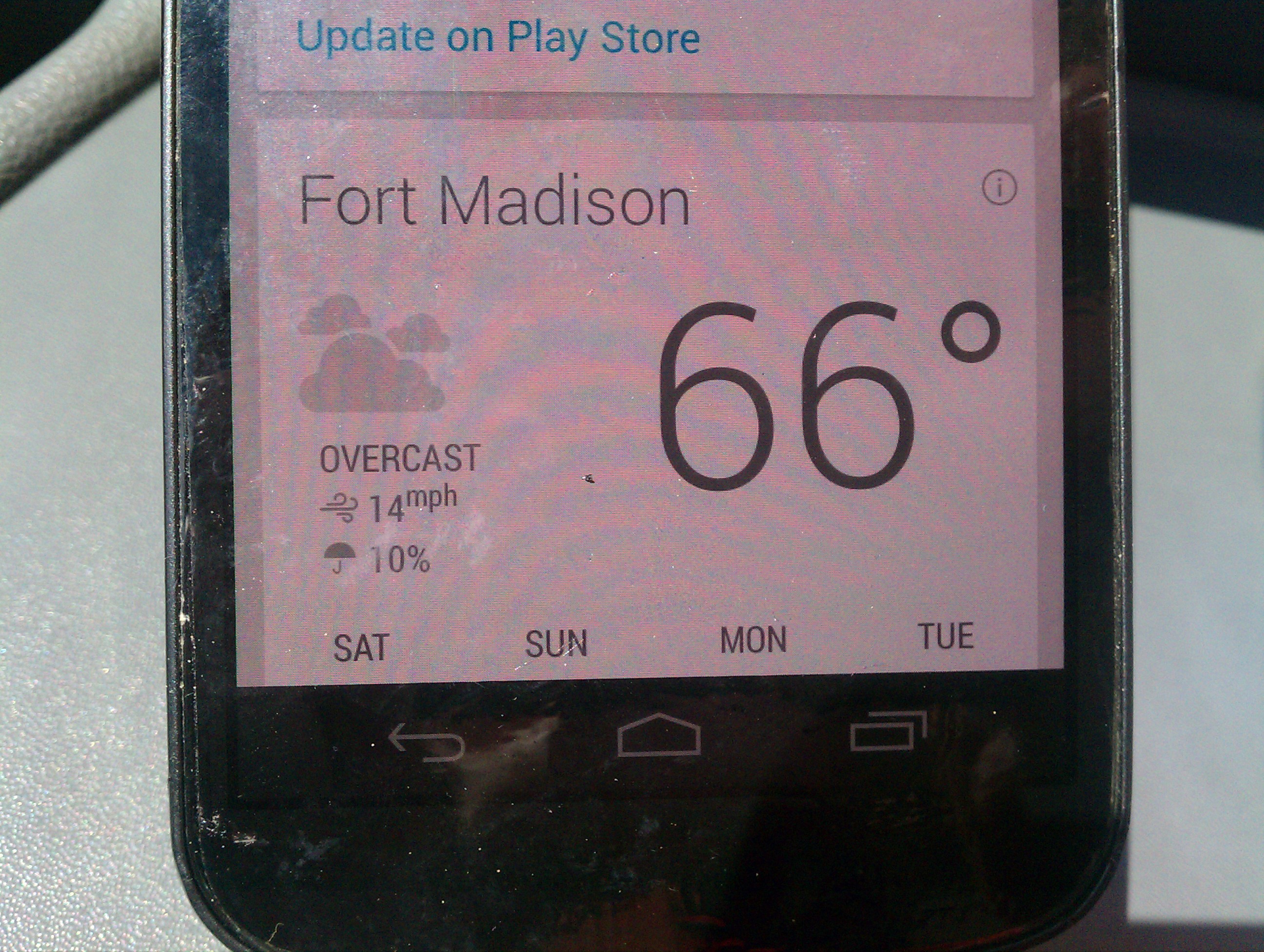 Our high today, chilly and windy. Last year they had most days around 100 degrees.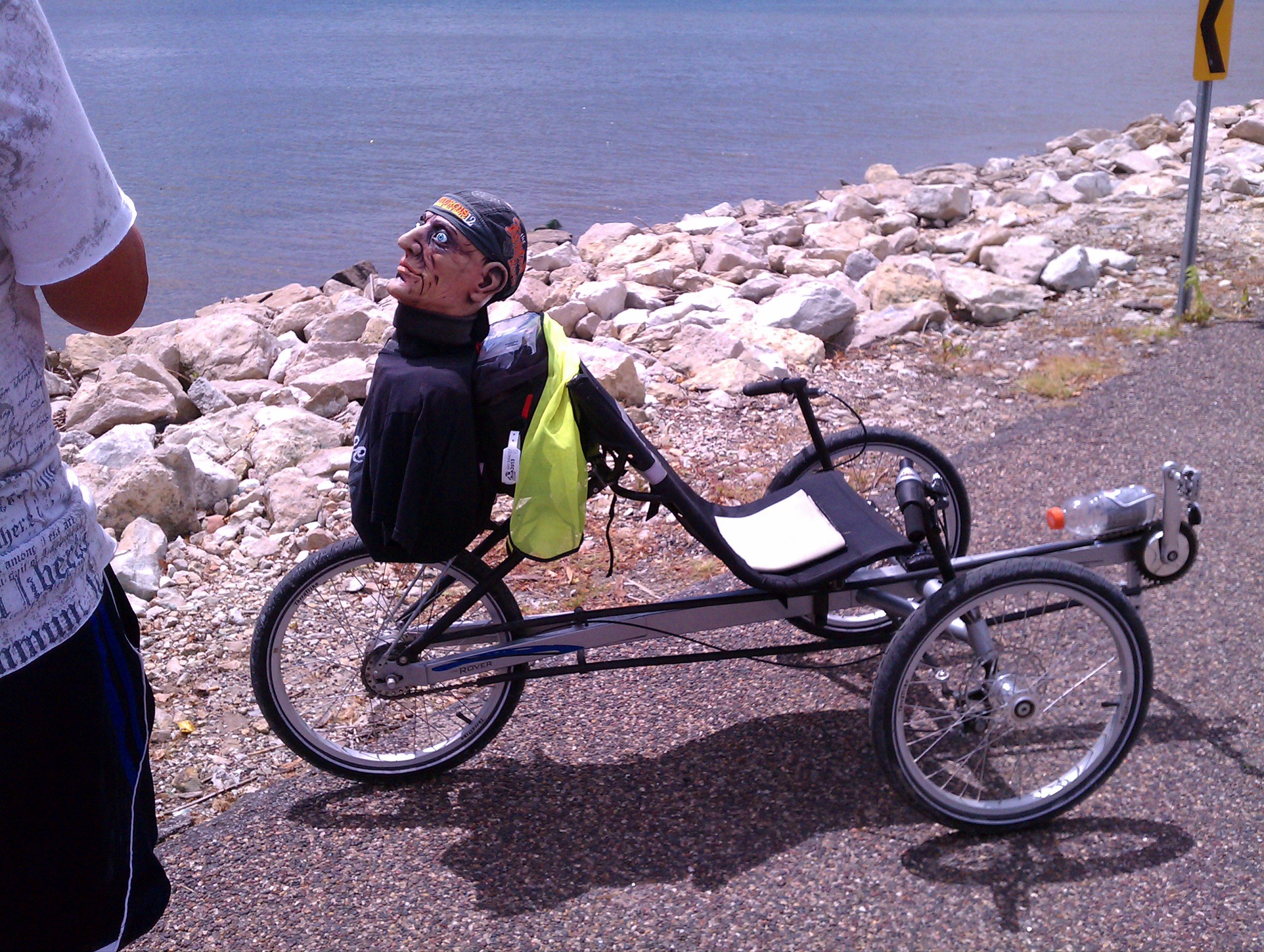 And you thought I was a bit wacky for putting a troll on my bike!