Today we rode 52 miles from Knoxville (Wyatt Earp's childhood home) to Oskaloosa.  Third hilliest day of the week, but my second hilliest since I took off riding on Monday. The old recumbent is performing almost flawlessly and no flats yet.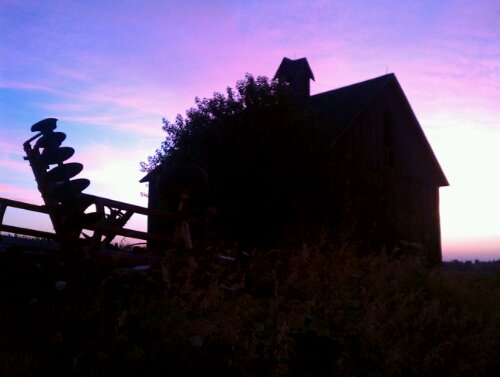 Another beautiful sunrise in Iowa. I woke up at 3:50, took my time packing up and was on the road by 5:30, still dark then so this sunrise was about 20 minutes out of town.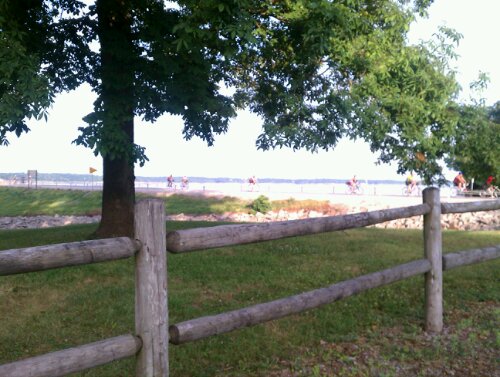 Above is Lake Red Rock outside of Pella, Iowa. Below are pictures of the very picturesque Pella, Iowa. A lovely Dutch themed community well worth the visit.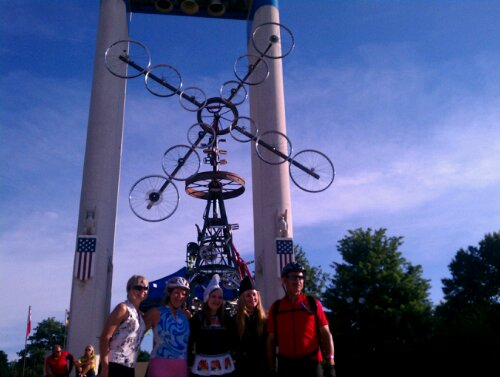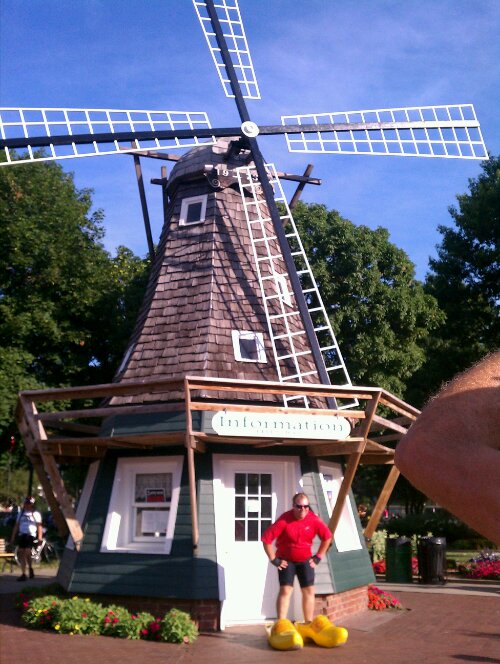 Visitors center (photo op)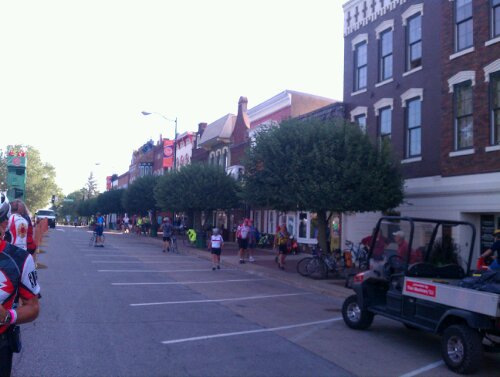 Every street I saw was this quaint and beautiful.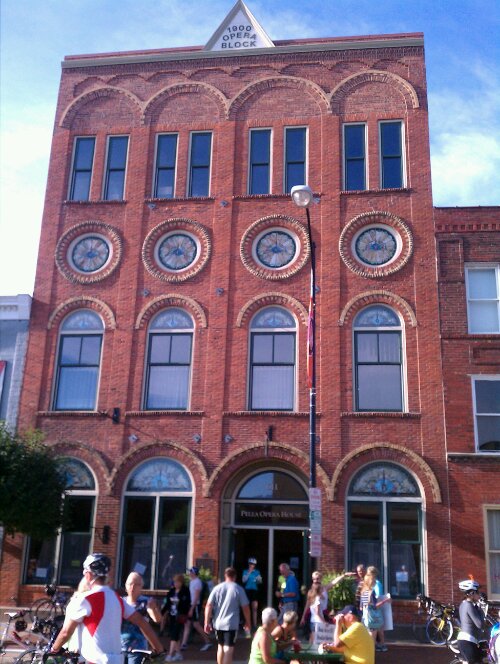 The old opera house.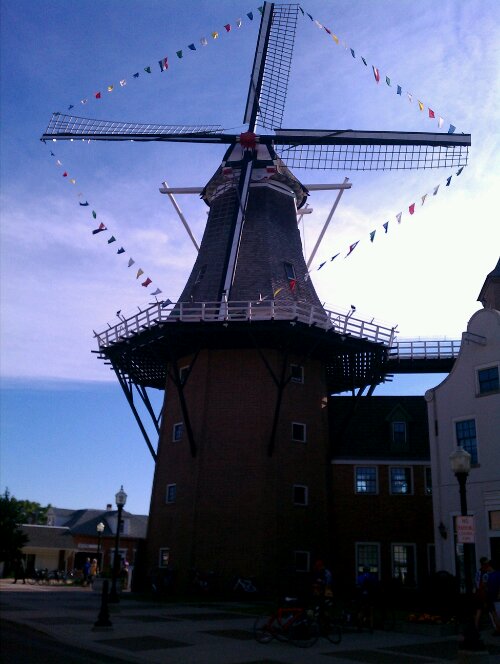 A mill, I think mainly for visitors but I did not have time to tour it to find out.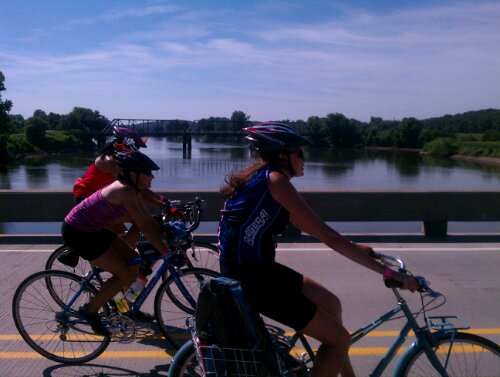 Some more of the beautiful views in Iowa (no, I did not mean the riders….look further!)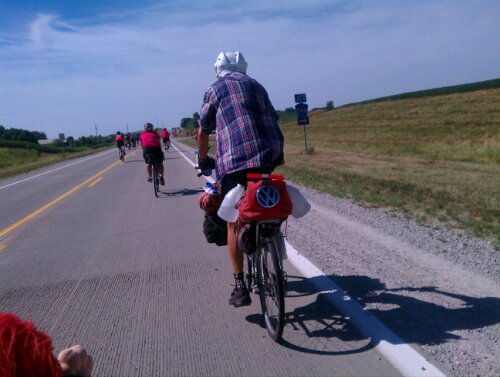 My next VW?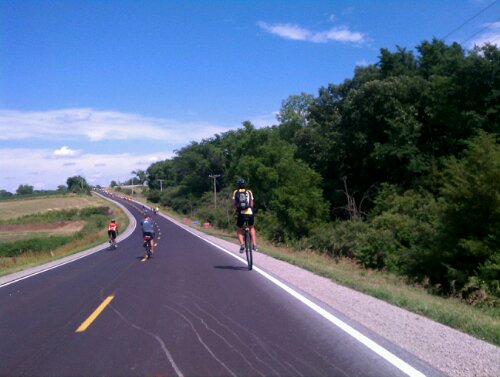 Unicycle rider and was he good.  Went flying by me and had amazing control.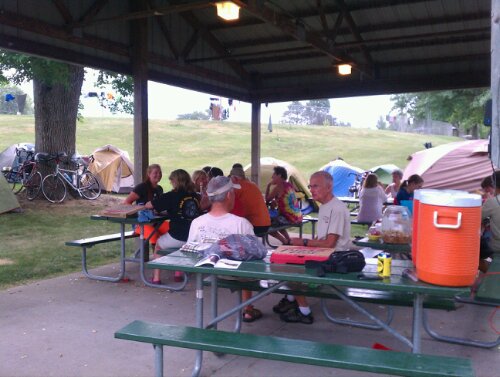 Typical gather of riders in our group after the ride.  We get our tents up, shower, wash our bike clothes and go searching for places to eat.