At least it is a short day and through some familiar countryside, but the terrain was more like a roller coaster.  Okay, okay, I'm tired and cranky and it just seemed that way.  55 miles brings us from Oakland to Waterloo, which is just outside of my home in Omaha.  The day started out very foggy with a wet dew over everything.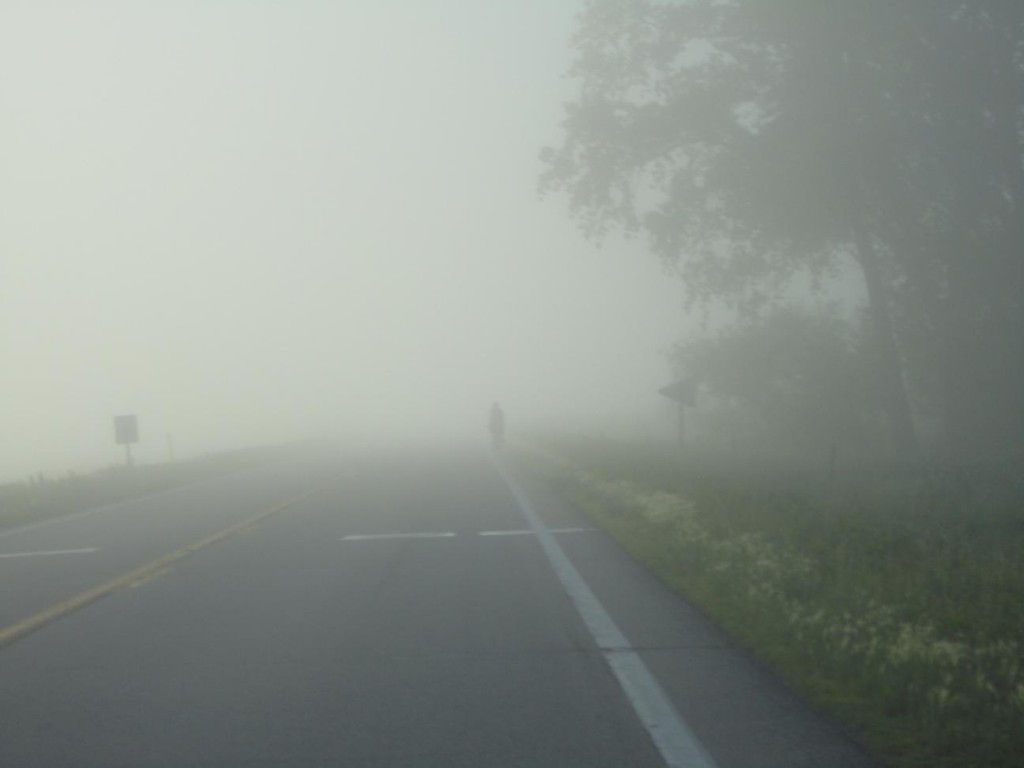 But ended up one of the best days ever…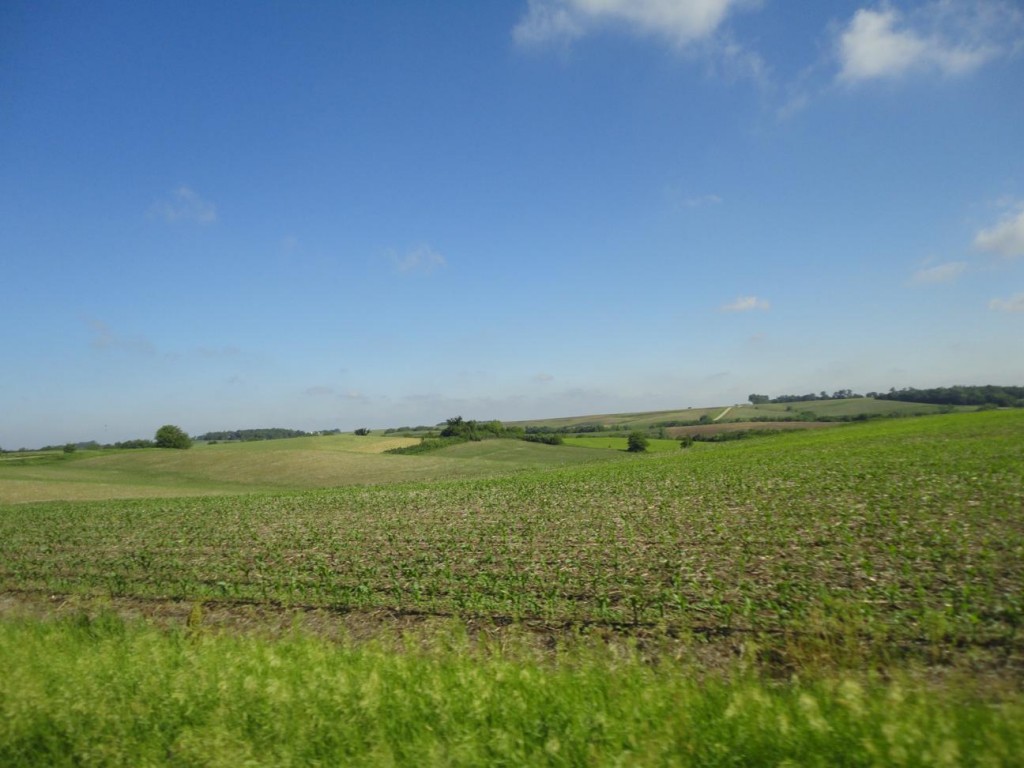 Overall it has been a great adventure.  Had you told me three years ago that I would be riding a bicycle, a recumbent at that, across Nebraska (and Iowa in July), not just one year, but two, I would have said you were nuts!  Seriously.  All I can say is once you get the bug, once biking gets into your blood, you can't stop.  As I like to quote Lance Armstrong, from his book, It's Not About The Bike!  I don't have to write a book to tell you what it is about for me (although this blog is becoming dozens of pages).  It's all about the journey for me, about getting in shape, about eating right and feeling healthy, about hours on a bike contemplating the universe or nothing at all.  It's seriously about making new friends and visiting with old ones.  And yes, it is about the food.  I have to maintain a low fat cardiac diet at my age, but when you are burning 6,000 calories a day, all rules go out the window.  Okay, almost, but it is fun to eat that much in a day and then burn it off the next.
Cheers to all of those whom I rode with this last week.  It was a real pleasure! And thank you so much to all the volunteers who made all this possible.  Your tiring hours, your enthusiasm and your dedication made this such a great time for us all.