Today is my kind of mileage day, 50 miles from Verdigre to Pierce.  Pierce is our largest city so far with a population of around 1700.  Pierce gained some international notoriety last summer due to the Lambrecht auto auction, at which nearly 500 classic cars were put up for sale.  Many had less than 10 miles on them.
It was a good ride, weather a tad bit cooler and I made sure I was well fueled and hydrated.  One of our first stops was a town called Winnetoon, full of these old 1800 style buildings.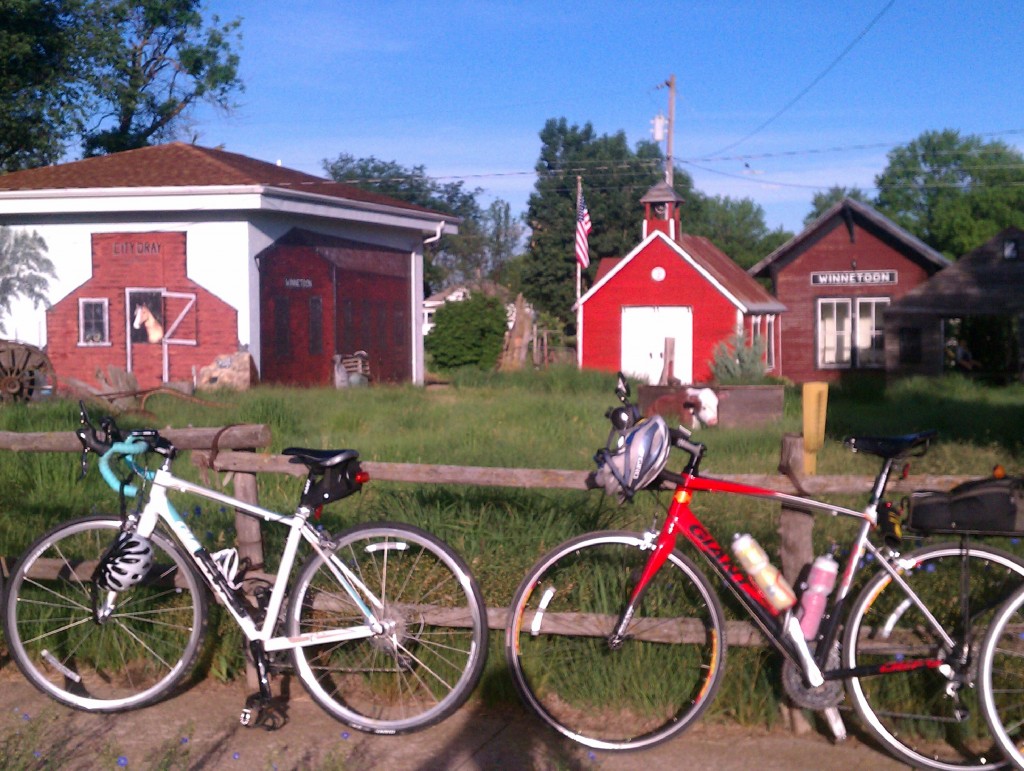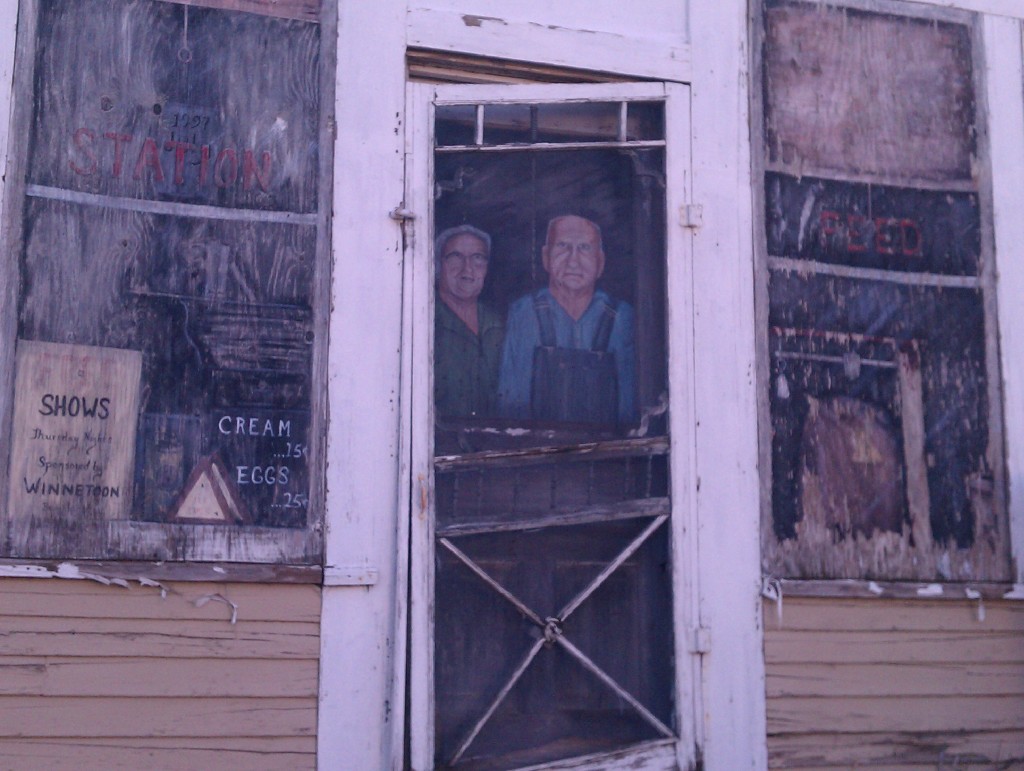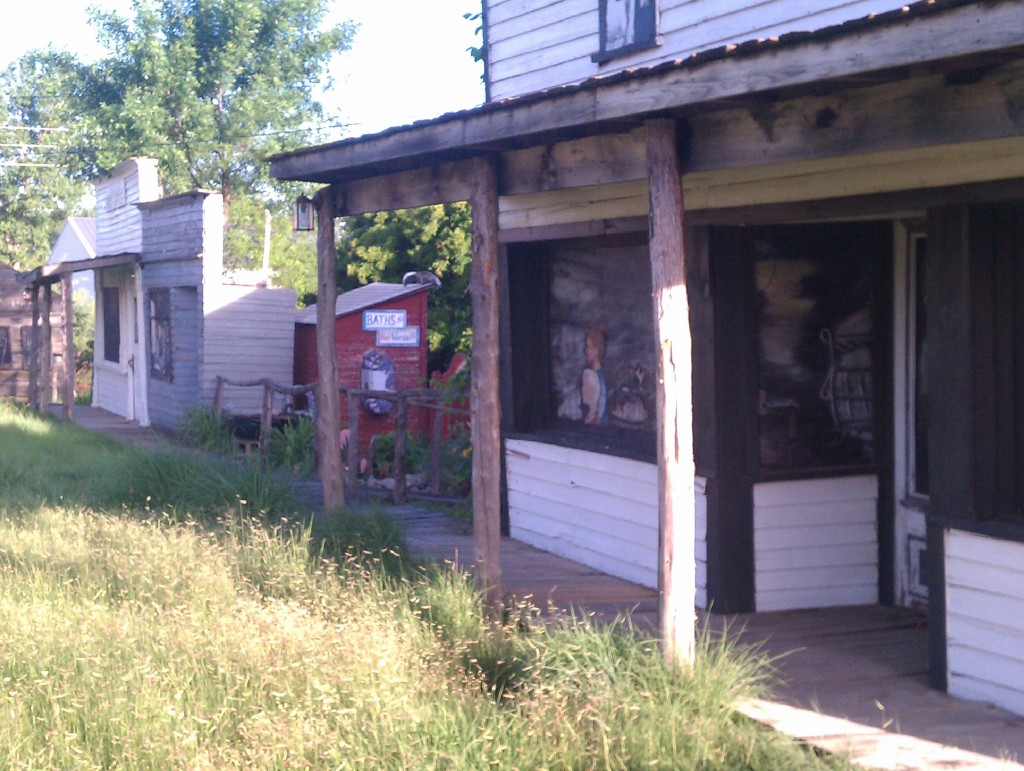 Our lunch stop for the day (great pulled pork sandwiches in the city park) was Plainview, where they filmed the recent movie Nebraska.  I thought they just wanted to be artsy and film it in black and white, but NO, the town really is all black and white.  😉  One of our riders was from Plainview, so chatting with him I got to hear his experiences with the film crew and the filming process.  Fascinating!